The South Korean company, LG, today has unveiled the K8 and K10 editions of 2018. As per previous claims, the smartphones were tipped to debut at MWC 2018. Recent news points out that both the K8 and K10 of 2018 will be rolled out globally in only key regions, which also includes Europe, Asia, Latin America, as well as the Middle East. The announcement has been gathered a few days ahead of the Mobile World Congress (MWC) 2018 tech show.
The handsets have been designed to be the successors to last year's K8 (2017) and K10 (2017) devices launched at CES 2017 in January last year. And now LG is has returned in the mix courtesy to its low-ranged K series smartphones with upgraded versions. The senior vice president and business unit leader at LG Electronics Mobile Communications Company, Ha Jeung-UK, stated, "LG's 2018 K Series range of smartphones is focused on delivering even more value to consumers looking for the right device that fits their lifestyle and needs."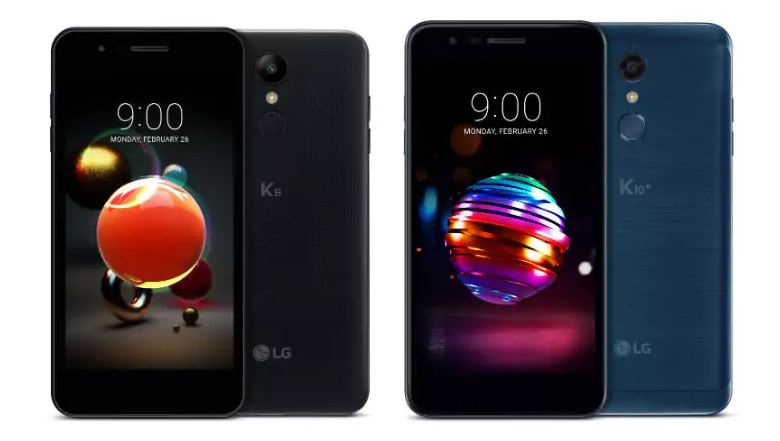 While LG K8 happens to be the inferior offering, LG has recently confirmed that both K8, as well as K10 handsets, will carry a glossy pebble identity which sports a key element of the identity of the K series since LG launched the first-generation K8 back in the month of March in 2016. Both the devices come with 2.5D Arc Glass build and will be available in three new hues options: Moroccan Blue, Aurora Black, and Terra Gold. In addition to this, there are preloaded features like High Dynamic Range (HDR) mode as well as a new Low Light Noise Reduction option.
The smartphones also come with a new Timer Helper feature which is capable of giving the allowance to users in order to count the seconds until the shutter time is triggered via the flash, reports NDTV Gadget360. The conglomerate has also offered a Flash Jump Shot which is capable of capturing a photo every three seconds to up to 20 photos as well as stitch them together for GIF sharing. Either the front or the rear camera is enabled to use this particular feature.
LG has recently revealed that it is also developing the V30 2018 version which will bestow the AI-based image recognition feature. And the advanced features through LG's proprietary Vision AI technology are tipped to land at the MWC 2018 tech show.