With the arrival of Mobile World Congress, several tech giants are unveiling devices. This time we are concerning the Finnish tech company, HMD Global, which has announced its first Android Oreo (Go Edition) smartphone: the Nokia 1. The smartphone has been unveiled at the MWC 2018 with a price tag of only $85 and is soon to get available in key markets from the month of April this year.
Given that the pricing of the phone has already been revealed, we aren' expecting much from the model. The Nokia phone bears a 4.5-inch IPS display which also offers a screen resolution of about 640 x 480 pixels. Onboard, there is a low-level quad-core MediaTek processor which clocks at 1.1GHz. Although which specific chipset is the phone housed, we are yet to know.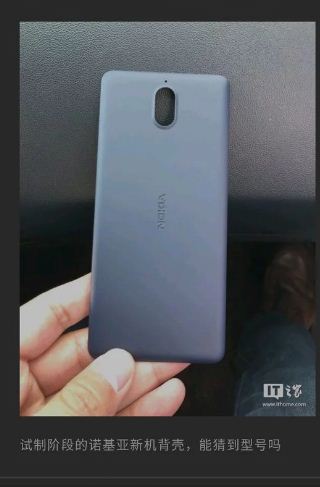 The Nokia 1 Android Go smartphone packs 1GB RAM with the addition of 8GB of native storage. The native storage of 8 GB can further be expanded with the help of a microSD card slot. On the imaging front, the phone measures a 5-megapixel camera sensor on the rear panel. Whereas, the selfie shooter is equipped with a 2-megapixel camera sensor on the front panel.
The Nokia 1 is the first phone running the Android Oreo (Go Edition) from the Finland-based firm, HMD Global. It is a part of Google's Android Go program, reports GizmoChina. And this is why the phone runs Android Oreo (Go Edition) and has accession for several Android Go-specific apps. Some of its apps that Google has launched in Go-specific version include Gmail, Chrome, Maps, Assistant, Play Store, and more.
The search engine giant announced its Android Go initiative with a motto to bring a tailored distribution of its latest Android version to the low-tier devices. Google has begun this program to launch the Android Go phones in the emerging markets. From the reports, the operating system is optimized due to which it can run on devices with RAM of either 512MB or 1GB. The Nokia 1 Android Go smartphone comes in two hues: Red and Blue. HMD Global has introduced a variety of colors with the inclusion of Xpress-On covers, further be used to customize the handset.
From the leaks so far, Google already confirmed that at the Mobile World Congress (MWC) 2018, it will introduce some of the Android Oreo (Go Edition) running phones. TCL-owned Alcatel also announced the Android Go phone, touted as Alcatel 1x, which comes with a price tag of 99 Euros.