From the reports so far, we already have a clear idea that LG, the South Korean tech giant, will not bring its LG G7 flagship model, instead will launch an advanced edition of LG V30 at the Mobile World Congress (MWC) 2018. Now, according to the fresh information, it has been revealed that the smartphone which will launch will be named as LG V30s and will be available for purchase from the next month in the markets of South Korea.
The company will announce the LG V30s smartphone at the Mobile World Congress (MWC) 2018 on February 26 at 11:30 AM. As far as the phone's availability is concerned, the smartphone will be available through all three major mobile operators like SK Telecom, KT Corporation, and LG Uplus and is reportedly expected to carry a price tag of 1 million won (~$920).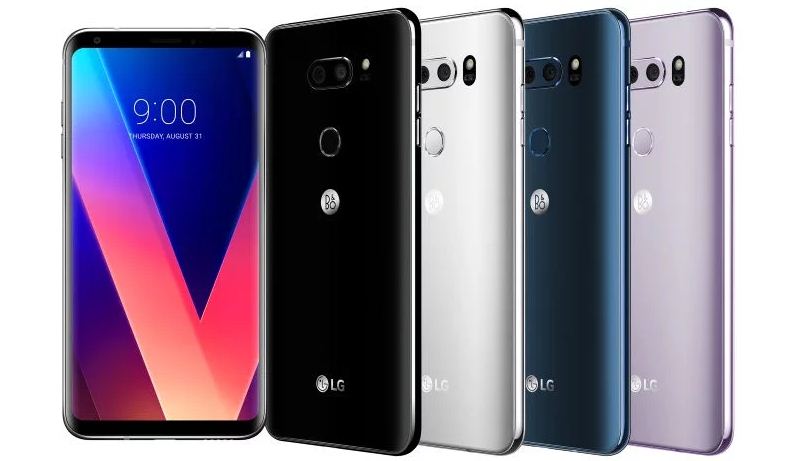 Both the LG V30s and Samsung Galaxy S9 will hit the South Korean market on the very same date: March 9. The LG V30 and V30+ models launched last year featured 64 GB and 128 GB internal storage respectively. The upcoming LG V30s nevertheless will measure 256 GB native storage. The smartphone is expected to be similar to that of the previously launched LG V30. While rest of the specs of the upcoming V30s is expected to be the same as the V30, we can take a stab for its display to bestow a 6-inch FullVision OLED display. Underneath, it is expected to house the Snapdragon 835 chipset. In the imaging department, the smartphone will come with 16-megapixel dual rear cameras and a selfie shooter of the 5-megapixel camera. Powering the device, there will be a 3,300mAh battery.
What is more exciting is the LG V30s will come with the inclusion of LG Lens function. It will be the first and foremost smartphone from the South Korean company to feature the LG Lens which brings AI capabilities to the phone's camera. The same feature will be responsible to offer a function like the Bixby Vision on Galaxy S8 and Note 8 phones as well as Google Lens on Google Pixel 2 and Pixel 2 XL smartphones.
While shooting through LG V30s with LG Lens enabled, users will be able to capture the details of the item. Once the image is recognized, it can be able to find similar products as well as other items with similar pricing. The LG Lens will also support bar-code recognition as well as QR code identification. Also, it includes the support for foreign language translation as well. While taking a photo of English text through V30s LG Lens enabled camera, the text will be translated in the preferred language automatically and accordingly.