There are tech biggies which are struggling hard to incorporate the under-display fingerprint scanner technology in their upcoming smartphones, and then there's Vivo which has reportedly been world's foremost tech giant to bestow the in-screen fingerprint scanning technology with Vivo X20 Plus UD. While Vivo leads the bandwagon of developing phones with the in-screen fingerprint reader, several leading companies are on the verge of following Vivo's trend. The new report points out that a mysterious Vivo phone has been spotted on Weibo with an under-display fingerprint scanner, nearly 100% screen to body ratio, and more.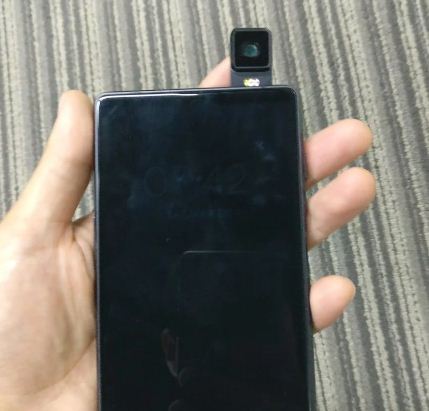 Smartphones in today's jet-age offer selfie-centric features. Having said that this world is ruled by the selfie-centric smartphones, there have been multiple manufacturers who offer a mammoth selfie camera. Hence, Vivo might not be axing the feature in the spotted mysterious Vivo phone. We have earlier seen how Honor 7i was launched back in the month of August last year with a flip-up rear camera which allowed users to use it as the selfie camera. Reports from Gizmochina indicate that recently, the Doogee Mix 3 was spotted sans selfie camera and with an inclusion of the rear camera which can be lifted up to function as a selfie camera.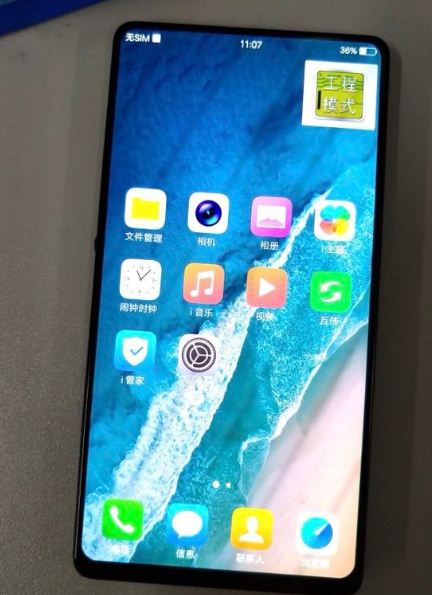 Now, if Vivo plans to develop this mysterious phone with a sliding camera, then we will get to meet the first Vivo smartphone with such a feature. Apart from optics specs, the mysterious Vivo phone has been spotted with nearly 100% screen to body ratio and with thicker bezels on the bottom. The remaining part will be consisted of minuscule bezels and will like offer 18:9 aspect ratio as well as an elongated display size. Since the top bezel is thinner, it apparently will not house the earpiece or other sensors. Will Vivo smartphone feature a sliding rear camera? Make the best use of the comments section!