HMD Global has announced that it has started to roll out the February 2018 update for two of its flagship devices, the Nokia 3 and Nokia 8 in India. This new update brings a much-needed patch for a major security vulnerability in the Media Framework that could let attackers compromise the system security features and execute a random virus code.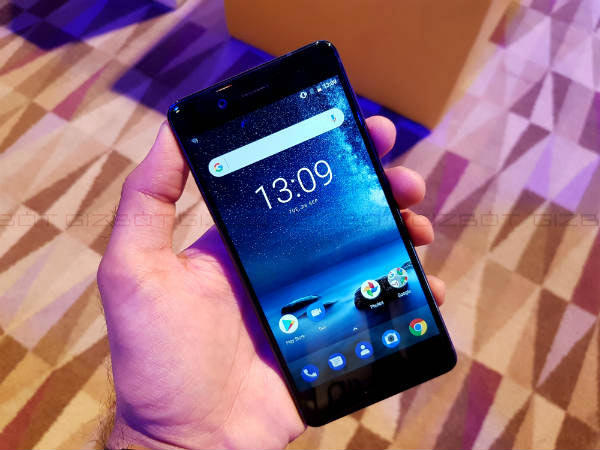 The update would also bring upgraded system stability along with the latest security patch and improved level of system security features. The over-the-air security patch for Nokia 3 has a size of 79.3MB while it has a size of 86.9MB for the Nokia 8.
The Nokia 8 update is currently being rolled out to devices running the stable version of Android Oreo 8.0 in India and Jordan, while the update for Nokia 3 is available only to the Indian users at present. It is likely to be rolled out in other countries soon.
Users should soon receive a notification to update their device, however, they can also check for the update manually without waiting for it to provide a notification by diving into settings of their phone and then scrolling down to security updates.
It is recommended that users take a note of the battery level first before they start to download the update as a minimum of 50% charge level is vital to keep the update rolling. They should also download the update over an encrypted WiFi network because downloading a large file using cellular data may incur charges and may cause the download to fail midway if the network signal is not strong enough.
HMD Global has been very consistent when it comes to releasing the latest security updates for the Nokia smartphones. It has also previously announced that it would provide OS security updates and support to users of all the devices over a two year period. Security updates are really important so we recommend the users to download and install them at the earliest to stay safe from all vulnerabilities.