California based Vu Televisions have launched a new sleek and stylish Quantum Pixelight 4K smart LED TV in India. It comes, after the grand success of its previously launched Pixelight and premium smart TVs in India.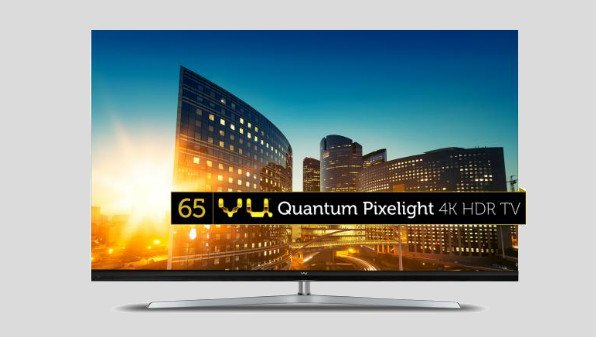 Commenting on the launch of the new LED TV, Devita Saraf, founder, and CEO of said "Our latest Vu Quantum Pixelight LED TV is powered by 1500 nits offering viewers a vibrant and true to life picture quality. The combination of the highest level of brightness along with local dimming creates a completely new and unique contrast be it in extreme darkness or brightest light settings."
He also said that the Quantum Pixelight LED TV has a complete metal design with an outstanding finish to suit the needs of the customers. It also provides 4K live streaming of videos, with 55,000 sound holes and UHD support for a luxurious theatre like experience at home for the people of the modern generation.
The Vu Pixelight LED TV is powered by 1500 nits of brightness to enable the users to experience a life-like TV experience with vibrant colors and excellent picture quality with the help of the latest Quantum-Pixel technology. The LED TV is also said to be one of the brightest of all in the market right now.
This latest LED TV from Vu supports all the 3 different ultra HD resolutions at present, namely Ultra HD, Ultra Color, Ultra Contrast with local dimming and Ultra Motion sensor on board. The smart TV also features Dolby digital surround sound technology with 55,000 sound holes to provide the viewers a very enriching experience at the comfort of their home. The TV also features 4K HD video streaming and one-touch Netflix and Youtube support.
The Vu Quantum Pixelight LED TV was launched recently at an event in Mumbai. The TV runs on Vu's in-house Premium Smart operating system and is currently available in two variants of 65-inch and 75-inch sizes. These are available offline through Vu flagship stores across the country and also through online partner Flipkart.