Samsung has launched the PM 1643 Solid State Drive (SSD) on Tuesday, with a capacity of 30.72 terabytes making it the world's largest SSD in terms of capacity. The new SSD has been designed to meet the demands of the current generation enterprise storage systems featuring the latest technologies like 64 layer V-NAND and 3-bit 512-gigabit chips.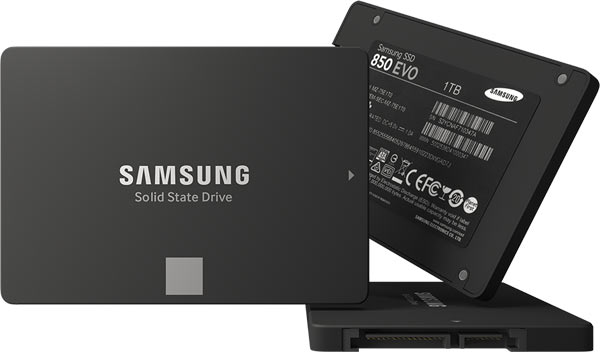 The new device becomes the successor to the previously released 15.36TB SSD that was unveiled in March 2016. The PM 1643 is jointly built with a combination of 32 1TB NAND flash units, each comprising of 16 stacked layers of 512Gb V-NAND chips. Apart from the capacity, the new device from Samsung is also capable of delivering twice the performance levels of the previous generation drives. The drive offers 12GBps SAS interface with read and write speeds up to 400,000 IOPS (Input/Output Operations per Second) and sequential read and write speed of 2100MBps and 1700MBps respectively. These are nearly four times the performance provided by a general SSD unit.
Samsung has also brought in a new control architecture that integrates together nine controllers from the previous installment. The new drive also incorporates the TSV (Through Silicon Via) technology that interconnects 8Gb DDR4 chips creating up to 10 units of 4GB TSV DRAM units, with a total of 40GB of DRAM. This is also the first time that an SSD has integrated TSV DRAM units in it.
Talking about the software, the SSD features an error correction code (ECC) algorithm that ensures high reliability with minimal storage maintenance. It also provides support for metadata protection and data retention and recovery after a sudden power failure. It also offers an endurance level of one drive write per day (DWPD) meaning you can write 30.72TB of data every day with a warranty period of five years.
Samsung has already started production of these 30.72TB SSD units on a large scale and has plans to upgrade the entire enterprise SSD level by the end of the year with 15.36TB, 7.68TB, 3.84TB, 1.92TB, 960GB and 800GB versions.