Needless to say, Xiaomi is already crowding the budget smartphone market with a host of new models with an overlapping price tag. The impressive specifications of Redmi phones are margined to infinity. The smartphone giant has indeed performed an incredible job by launching the 'Desh ka smartphone', the Xiaomi Redmi 5A, back in November. And very soon, the smartphone in India went out of stock during the first flash sale. Considering the latest news, the same smartphone after having been reported about the flash sell held at 12 PM today goes out of stock, yet again. And this time, the stocks go dry in no time.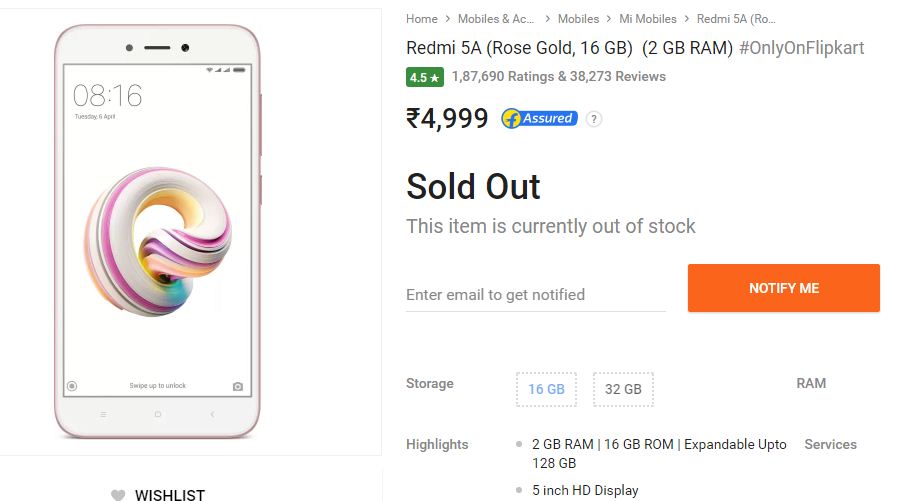 The Xiaomi Redmi 5A's newest variant, touted as the Rose Gold variant, went official today in India. Also, the smartphone went on sale via Flipkart and Xiaomi's official online store mi.com. But much to the disappointment of fans, through both Flipkart and mi.com we see that the Redmi 5A Rose Gold variant's stocks are dried, hence 'out of stock'. Although we don't know anything whether or not the company will hold next flash sell shortly, Xiaomi's online store points out that the device will soon be available for pre-orders from Friday at 12 PM (as mentioned via the post right below).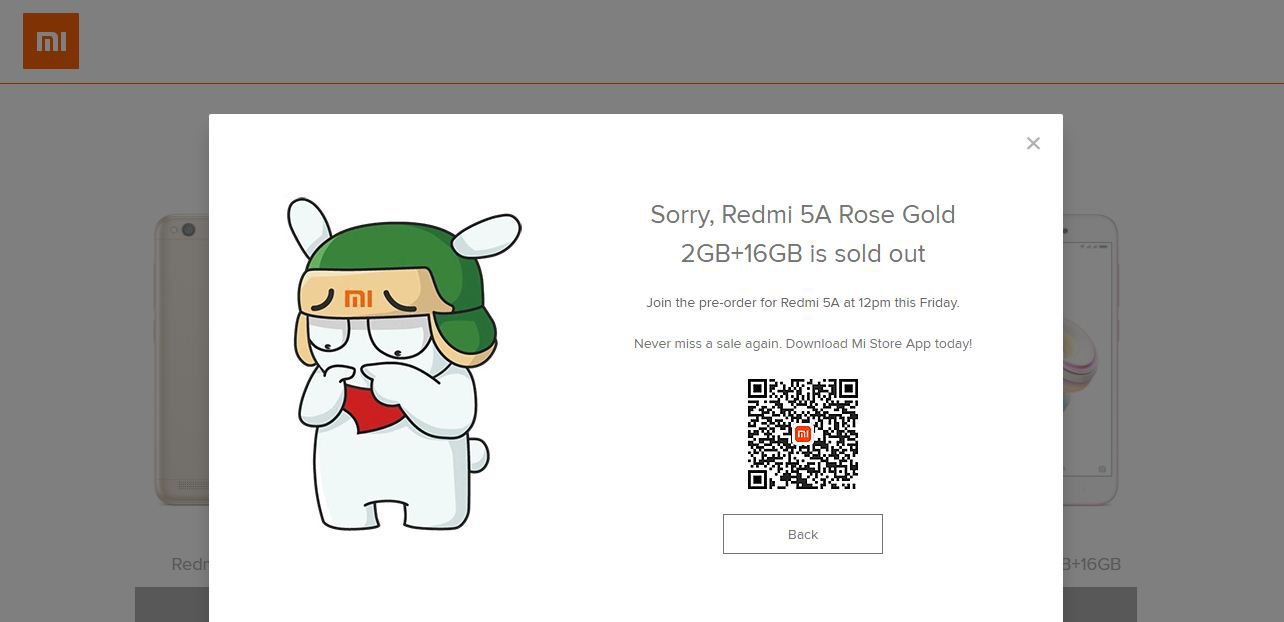 Interested users can "join the preorders for Redmi 5A at 12 PM this Friday" (as of the aforementioned post). A few days back, Xiaomi was reported hosting a sale offer where the Xiaomi Redmi 5A was available at just Rs. 3,999. While the sale started on January 22 and eventually the stocks went dry, fans were looking forward to witnessing another flash sale. However, this time also, Xiaomi's Redmi 5A went out-of-stock. We are waiting for the next flash sale which will apparently hold tomorrow (fingers crossed). For more info on this front, one may stay glued to us.