Facebook has opened its instant games platform yesterday to developers throughout the world. It seems like, the social networking giant wants to rejuvenate the gaming bug again as this new move will enable developers to build new games for not just Facebook but for the Messenger as well.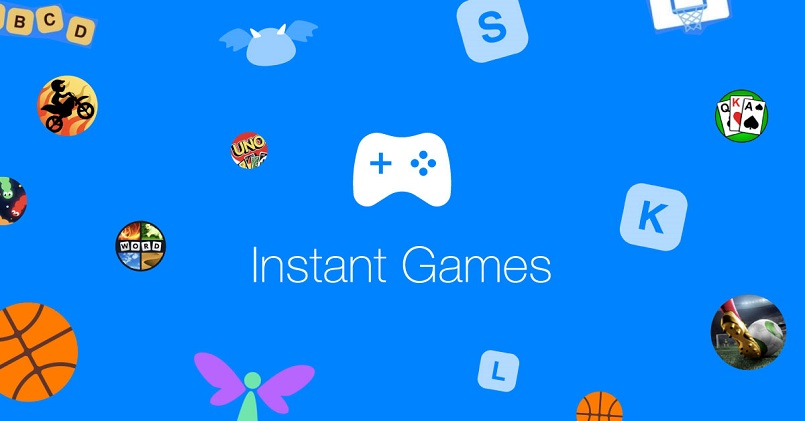 The beta program of instant games, that was launched two years ago in 2016, saw over 200 new games being built by developers. All the features that were introduced by Facebook to the platform in 2016 like monetization, live streaming, and turn-based gameplay were done with co-operation with the developers themselves.
To recall, Facebook Instant Games Platform is based on HTML 5 and they do not require anyone to download and install third-party plugins to play the games. They can be played on their browsers itself after logging in to their Facebook accounts. Along with a dedicated games bookmark on the desktop version, Facebook has also enabled controller icons on Messenger app to find games easily.
Facebook also recently rolled out ad-based monetization for all the developers of its beta version. In addition, all developers building games for the Instant Games platform will also get access to Ads API. All the developers will be remunerated accordingly for the ads along with its video ads as well that Facebook has launched recently.
Alongside, developers will also get access to Monetization Manager that was recently introduced by the company. The new manager helps in better management of monetization issues and performance with Audience Network using advanced optimization tools, provide enhanced analytical functionality and ad placements across apps.
Also to make sure that too many games are shown in the newsfeed of a particular user, which has always been a big issue on Facebook, the company has introduced cross-promotion and deep linking, dynamic ranking updates and ad units for all the developers who want to work on the Instant Games platform.