Regardless of how old an iOS device is, Apple's iPhones, as well as iPads, always have a great advantage pertaining to receive the latest iOS update. Apple iOS 11.3 has entered the fifth developer beta phase. This perhaps shed lights on several new features as well as the final release in spring.
The iOS 11.3 is reportedly the last and the final major iOS update ahead of Apple's next big OS: the iOS 12 which is set to debut as early as June at the Apple's annual WWDC (Worldwide Developer Conference) 2018 event. Not only will Apple unfold its next-generation operating system, but the WWDC 2018 event will also come up with macOS 10.14, watchOS 5 and tvOS 12 in the month of June.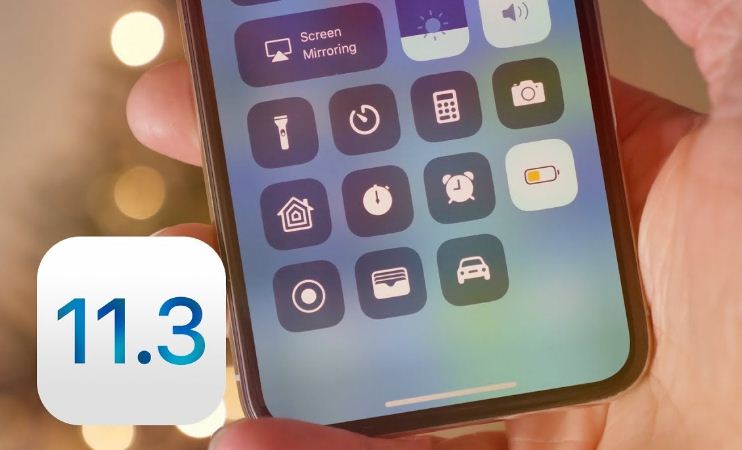 Apple iOS 11.3 Update: Compatible Devices
Apple is making a couple of changes to the final version of iOS 11.3. Supported devices for this update include iPhone X, iPhone 8/8 Plus, iPhone 7/7 Plus, iPhone 6s/6s Plus, iPhone 6/6 Plus, iPhone 5s, iPhone 5c, iPhone SE, iPhone 5 in the list of iPhones. And for iPads devices such as iPad Air, iPad Air 2, iPad Pro, iPad mini 2, iPad mini 3, iPad mini 4, iPod touch 6th, and iPad 4 are added for the major iOS 11.3 update.
Apple iOS 11.3 Update: New Features
While no word from Apple has been out, the beta-testers have revealed that the iOS 11.3 will have a new battery management feature. This will enable a notification to users when they need a battery replacement. Also, it would improve the overall performance of the iOS device. A slew of emojis will be included with the inclusion of a new ARKit 1.5 version in order to turn off power throttling and better privacy consciousness.
Apple iOS 11.3 Update: How to Download?
First off, users will have to visit Settings >> General >> Software Update. This will initiate users to accordingly update their iPhones and iPads to iOS 11.3. Alternatively, they can connect their iPads or iPhone to PC with iTunes. One must remember to keep a backup ahead of updating. For backing up, one may visit Settings >> iCloud >> Backup.
Also Check the upcoming ios 13.