One of the best parts of the upcoming Far Cry 5 first-person shooter (FPS) game is the inclusion of Far Cry 5 Arcade. Although the main campaign of the Far Cry 5 game has hours of content for the gamers to explore, the Far Cry 5 Arcade also has many things to explore by the gamers. At first, it may seem unnecessary, but once you dive in, you will find a lot of potential in the Arcade.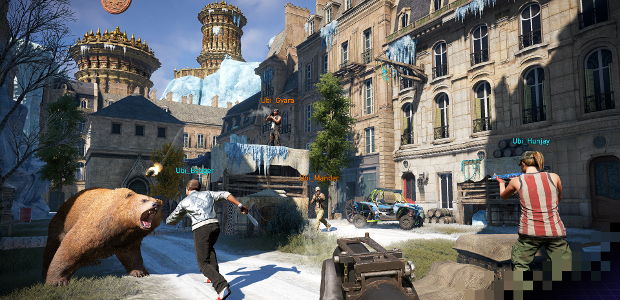 In case you don't know, Far Cry 5 Arcade is actually the expanded map editor of the main game. The makers of the game, Ubisoft Montreal will most likely include solo, co-operative, and, multiplayer scenarios for players in the gameplay to enjoy. In fact, one of the best aspects of Far Cry 5 Arcade is that it not only includes Far Cry 5 assets but also assets from other games of Ubisoft Montreal like Assassin's Creed and Watch Dogs.
Phil Fournier, the associate producer of Far Cry 5, has revealed in a recent interview with Finder that the game includes Black Flag assets. A recent Ubisoft blog post has also confirmed that Far Cry 5 will include assets from other games like Far Cry 4, Far Cry Primal, Assassin's Creed Unity and Watch Dogs. Clark Davies, lead designer of Far Cry Arcade has also revealed that gamers will be able to use "about 7000 objects" in the new game.
As per Ubisoft, this is the first time that a Far Cry editor will include so many objects for the players to use. More objects will be added over time and the company has planned to bring at least six updates to the game to include objects and bits from Far Cry 5's add-ons. When the paid DLCs are released, the company will roll out the bits in the editor for gamers to explore. Far Cry 5 is all set to release on March 27.