Google has announced that it is rolling out Google Lens to all Android users that run Google Photos app on their devices. This tool was first introduced on the Pixel devices launched in October 2017. Google has also revealed that the Lens feature will be rolled out for iOS devices also in the coming future.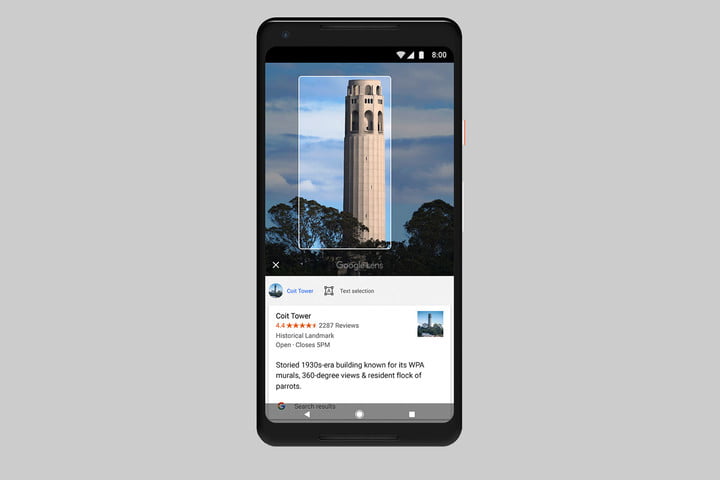 "Rolling out today, Android users can try Google Lens to do things like create a contact from a business card or get more info about a famous landmark. To start, make sure you have the latest version of the Google Photos app for Android," tweeted by Google Photos team.
The launch of this new feature will now enable all Android users, along with Google Pixel 2 and Pixel 2 XL users to use Google Lens directly via Google Photos app to gain more knowledge about the photos they have clicked. The tool uses Google's AI and computer-aided vision to analyze the photos for more information about the same. It is also able to recognize objects in the photos and render texts on images by utilizing Google's artificial intelligence (AI) feature. It can even save contacts from a business card on your behalf.
To experience the Google Lens feature on your Android device, you need to pick a photo from the Google Photos app and then clicking on Google Lens icon that is located on the bottom bar of the app. The new feature will then start to analyze your photo and display relevant details about it.
This new tool will be available to all Android devices that have the latest version of the Google Photos app installed on them. In case you don't have the app installed or have an old version, just download or update the app to use the new tool. Google Lens will also be made available on Google Assistant soon and will arrive on some compatible flagship devices.