Apple introduced the notch for the first time in its latest iPhone X flagship device and whether you like it or not, most of the Android OEMs have started to introduce the notch in their handsets as well. We already saw some smartphones at the MWC 2018 to come with the notch. In fact, Google also wants the OEMs to embrace the new feature, as the first developer preview of Android P has revealed that it is going to support the notch feature.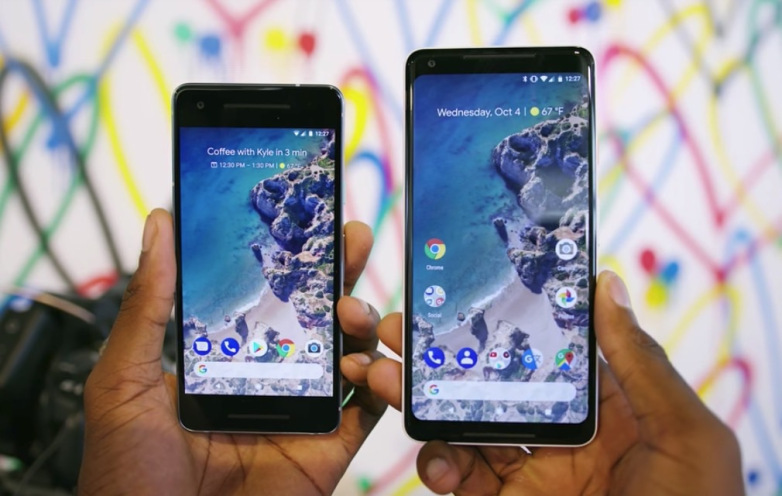 The first developer preview of Android P that was launched a couple of days ago, supports the notch in various shapes and designs to enable developers to tune their apps the way they want to incorporate this new feature. If rumors are to be believed, Google is bringing this new feature to Android devices to lure users away from iPhones since Apple have already introduced the Notch in its latest flagship devices.
It is also likely that all the future Pixel devices, including the Google Pixel 3 may arrive with bezel-less edge-to-edge display screens. We already got a sneak-peek of it in the recently launched Google Pixel 2 XL that features an 18:9 aspect ratio screen with very thin bezels around it. Google also dropped the conventional 3.5mm headphone jack on the Pixel 2 following Apple which dropped the feature from the iPhone 7 onwards. Google reasoned that the dropping of the 3.5mm jack was necessary to introduce full-screen displays in future smartphones and it could do the same with the notch this year.
Apple introduced the notch feature to implement next-generation apps like the Face ID that unlocks an iPhone by recognizing the user's face. However, it remains to be seen whether Google also introduces some next-generation apps to use the notch feature as Android clones have not managed to find a lot of use of the notch feature till now. Google is likely to unveil the Pixel 3 near the end of this year, so we will have to wait till then to see what this new feature brings on board along with it.