While the Consumer Electronics Show gave us a peek at envisioning the future of technology and startups popping with their latest gizmos, enter the South Korean tech biggie LG that announced a new Assistant-powered smart display. Having seen various Google Assistant powered speakers hit the markets over the past few years, CES 2018's offering wasn't a surprise. However, the fascinating factor is there were a couple of OEMs which announced their in-house Google Assistant-powered smart displays. LG's Google assistant-powered smart display have recently hit the rumor mill with the news of its pre-orders that has started. So, expectations are high that the device will strongly compete against Amazon's Echo Spot and Echo Show.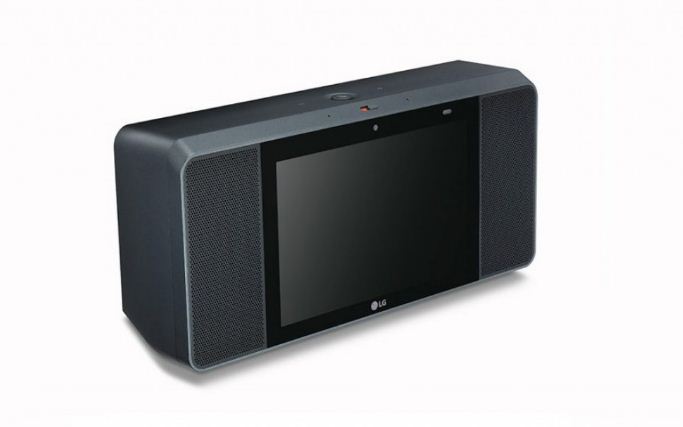 Formerly scheduled to launch this summer, the LG smart displays earlier shed lights on some of the details. That being said, smart displays come with a homescreen. Talking about the displays, they feature a basic UI with the inclusion of controls like brightness, power, as well as a mute button (this can be accessed by swiping from the bottom to up).
From the recent news, LG's two Google Assistant-powered smart displays are now available for pre-order on B&H Photo's website. Listed as "New item – Coming soon", both the products dubbed as the 'LG ThinQ Google Assistant Smart Speaker' and 'LG ThinQ Google Assistant Smart Speaker with touchscreen' are seen with price tags of $197 and $297 respectively.
Google Assistant-powered smart speakers aren't something new in the tech industry, for Google itself has a couple of the same devices available in the market. The LG WK9 ThinQ Google Assistant Touch Screen Speaker is one of the first Google Assistant speakers which we've come across with the inclusion of a screen. How useful LG's Google Assistant will be with a speaker, is yet to be known, however.