LG has launched a series of OLED and UHD HDR TVs at a launch event held in Seoul, South Korea. The new series of TVs will feature ThinQ AI and the latest Alpha processor from LG. The series includes W8, G8, E8, C8, and B8 with some great inbuilt features like Picture-On-Wall, One Glass Screen, Cinema Screen and Picture-on-Glass design.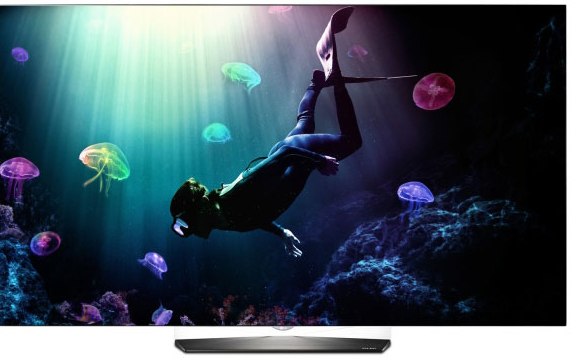 The LG OLED TV series come with screen sizes varying from 55 to 77 inches and the UHD HDR TV series with built-in ThinQ AI support comes in sizes varying from 45 to 75-inches. Additionally, the W8, G8, E8 and C8 range of OLED TVs also features the advanced Alpha 9 intelligent processors from LG for better image processing power and more accurate color from any viewing angle and more pronounced black levels.  The new TV series also boasts Dolby Atmos surround sound technology and better picture quality than other TVs from LG.
Apart from that, the LG UHD HDR TV series is powered by Alpha 7 processor and comes in combination with Nano Cell technology and FALD backlighting built to produce the best LCD picture quality with deeper blacks, better image rendering than before, improved shadow and accurate colors from all possible viewing angles. Additionally, the UHD HDR TV series also features Dolby Atmos sound technology for better sound rendering.
The built-in AI support also enables the user to talk directly with the remote control unit of the TVs. This feature is achieved by using the Natural Language Processing  (NLP) technology. The new ThinQ enabled TVs also support Electronic Program Guide (EPG) based services to deliver real-time information and search for channels based on a user's preference.
The new range of LG OLED and SUPER UHD TVs support HDR cinema with support for major HDR formats from Dolby Vision and HDR 10.
While commenting about the LG SUPER UHD TVs at the launch event, Brian Kwon, President of LG Home Entertainment company said "Our top-tier OLED and SUPER UHD TV lineup for 2018 demonstrates the highest advancement in TV technology. LG continues to be at the forefront of the global display industry by offering consumers the best possible viewing experience with technologies such as ThinQ AI and advanced industry-leading processors".