Crash Bandicoot N. Sane Trilogy is coming on Nintendo Switch, Xbox One, and Windows PC, as confirmed by Activision. The game is set to release on July 10 this year. The trilogy was released exclusively on the PS4 on June 30, last year and is now all set to come on all the other platforms. The trilogy is a remade collection of the first three Crash Bandicoot platformers that has never been released on any platform other than the PlayStation systems.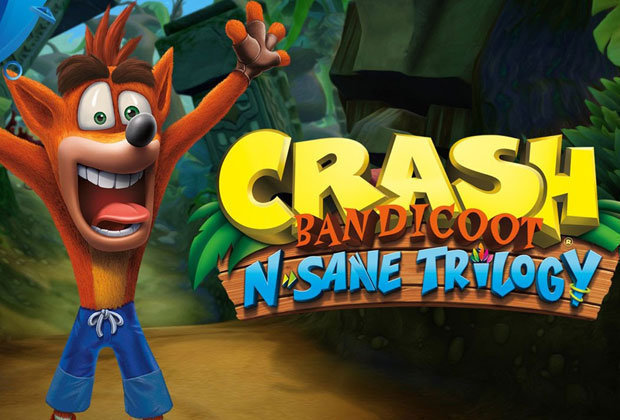 A number of leaks have appeared online since the last few months claiming that the N. Sane trilogy could arrive on other platforms as well and a rumor was also doing the rounds that the Crash could arrive on Nintendo Switch and PC.
This is, in fact, the first time that the trilogy that includes Cortex Strikes Back, Warped and the original Crash is coming to non-PlayStation platforms. However, this is not the first time for Crash to appear Nintendo hardware. The fourth game of the Crash Bandicoot series, which was dubbed as Crash Bandicoot: Wrath of Cortex was made available on the PS2, Xbox, and GameCube. All subsequent Crash games that were released by Activision were also available on multiple platforms.
To recall, Activision has also released Crash Bandicoot titles for the Game Boy Advance gaming console before which also includes a game that served as a crossover with Spyro The dragon and was dubbed as Crash Bandicoot Purple: Ripto's Rampage.
Just like the PS4 version, the Crash Bandicoot N. Sane Trilogy is said to feature the following on Xbox One, Nintendo Switch and PC as well:
Remastered versions of Crash Bandicoot, Crash Bandicoot 2: Cortex Strikes Back and Crash Bandicoot 3: Warped.
New lighting, cinematics, models, textures, and animations.
Improved "N Hanced Fur-K" graphics.
Newly recorded dialogues from voice over artists.
Full analog stick support
A unified save and checkpoint systems.
A well-known merchandising company has also suggested recently that a new Crash Bandicoot game is in the making and is likely to release in 2019.