Amazon, one of the world's largest e-commerce and cloud computing company has rolled out a web browser in India. Dubbed as "Internet"  the browser is deemed to be lighter on resources than other browsers in the market. The app has been specifically designed to use less space on the device and comes with less than 2MB in size. Amazon has also claimed that the browser will give a private browsing experience to users without asking for random permissions and collect user data like other browsers. The Internet browser is currently available to all Android users in India via the Google Play store. It will run on all devices running on Android 5.0 and higher.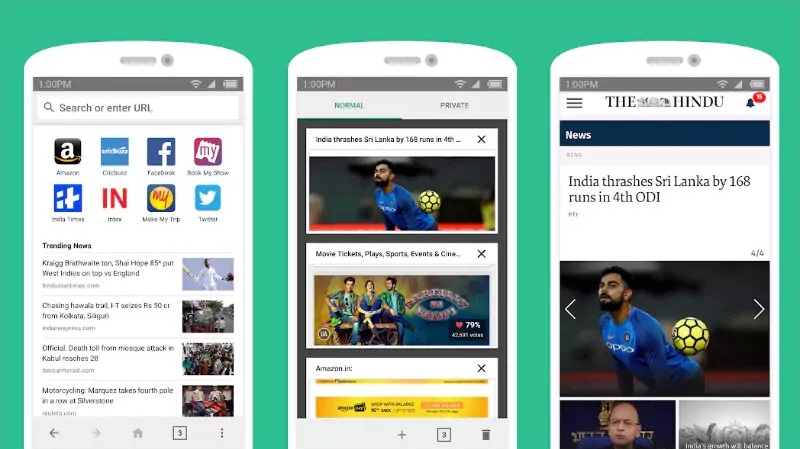 Just like other browsers, Internet browser comes with a customized homepage that offers an integrated section for trending news of the day. It also offers tab previews and automatically switches to full-screen mode when the phone is turned by 90 degrees. It also offers a private browsing tab like Google Chrome and Firefox to hide browsing history on the devices.
First spotted by TechCrunch, the feedback email on Google Play points to the home page of Amazon India, which indicates that the app has been developed by Amazon India team.
Talking about other apps from Amazon, the company recently launched the Kindle Lite app in India that offers an e-book reading experience to users and comes with less than 2MB in size. The app has been designed to work seamlessly even with slow internet connections or in areas with poor network reception.
Following the recent trend of 'Lite" apps to run on smartphones with limited resources and low processing power, major app developers like Facebook and Google have already launched lite version of their apps. Facebook has rolled out Facebook Lite and Messenger Lite to provide basic social networking and chatting experience. Google on the other hand has launched Gmail Go, Google Go, Google Maps Go, and Youtube Go that come preinstalled on all Android phones running on Android Oreo 8.0 Go edition.