Apple had launched the iPhone 8, iPhone 8 Plus and the iPhone X around six months ago and now, if the latest reports turn out to be true, the Cupertino based conglomerate is all set to launch a Red edition of the iPhone 8 and the iPhone 8 Plus today. The company had also launched a similar Red Edition of the iPhone 7 and iPhone 7 Plus in March last year to spread awareness and raise funds to eradicate HIV/AIDS in Africa. Details about the limited edition Red iPhone 8 and iPhone 8 Plus was reportedly spotted in an internal Virgin Mobile memo. Check about upcoming iPhone 12.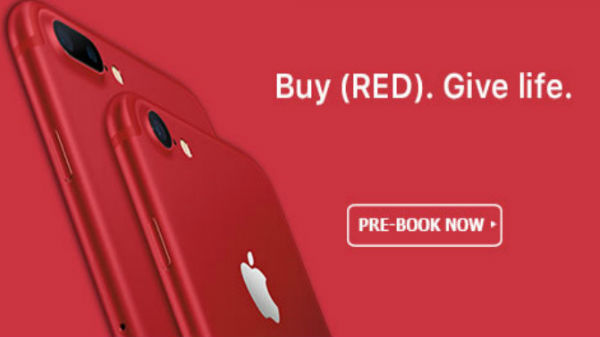 A report by MacRumors has claimed that a memo has been distributed among Virgin Mobile employees that confirms that the Red limited edition Apple iPhone 8 and iPhone 8 Plus will be officially unveiled today by the company. The Red Edition models are likely to be made available for preorders from today itself although there is no information about the availability of the devices till now. Apple may hold a press conference later today to divulge details about its availability.
The memo reportedly has not shed any information about the Red Edition of the iPhone X, however, it is expected that Apple will launch the limited Red edition of all the three iPhone models that includes the iPhone X. Mark Gurman of Bloomberg has also confirmed the arrival of the Red edition of the latest iPhone models on Twitter, but he has not posted any details about its availability or price.
To recall, the64GB variant of the iPhone 8 comes with a price tag of Rs 64,000 in India while the larger 256GB version is priced t Rs 77,000. The 64GB version of the iPhone 8 Plus comes with a price tag of Rs 73,000 while the 256GB variant is priced at Rs 86,000. Now it remains to be seen, what the prices of the Red edition of the iPhone 8 and iPhone 8 Plus turns out to be. It is also to be noted that customs duty has been increased in India so the devices could cost a bit more right now.