We all have been a little bit extra privacy freak nowadays and started setting tougher to toughest passwords to secure our online worlds. Well, a tough password is hard to guess but remember, it's tougher to remember also! So if in case you have forgotten the crucial password of your PC, all important files and documents get out of access instantly. All of a sudden, we feel helpless and start trying some long procedures which are time-consuming and the chance of failure is more.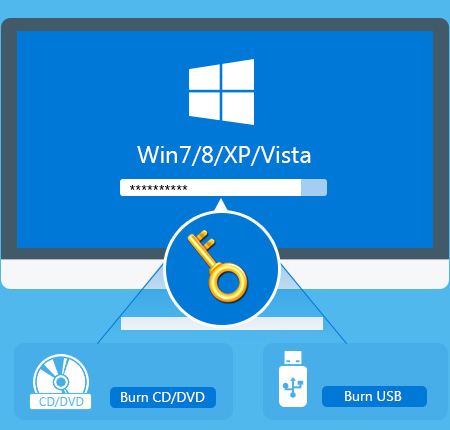 Recover Windows Password- An old school method, time-consuming
A smartphone can save us from this Atlantic destruction but that's not the easiest and convenient way to follow always. Resetting the password of our Microsoft account from our smartphone eats up some important minutes and applying that changed password successfully on our PC while connected to the data network is really a tough task because every time we change the password, syncing takes time to take place.
Try password recovery software- Easy & convenient
If you want to give password recovery software a try, then go for PassMoz LabWin because it's excellent and works smoothly on any Windows version from XP and later! The free trial provides users ample opportunities to check the functionalities and features from all nook and corners.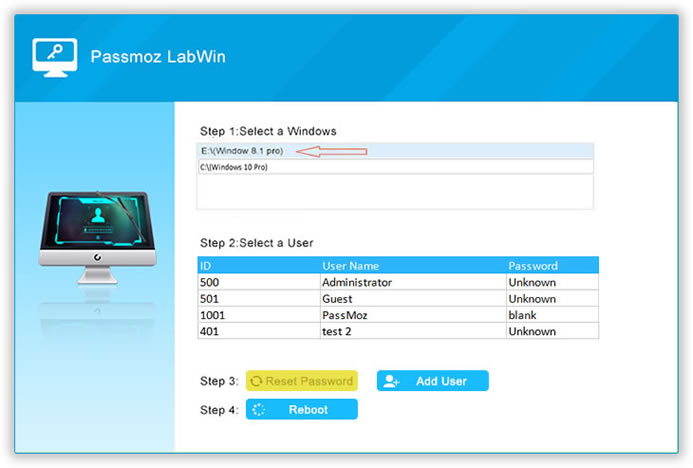 It's giving this "try before buy" option so that you become aware of what you are going to buy. The tagged price isn't also so big to excuse this awesome software, it's $39.95 only!
How to use it?
It supports all leading brands like HP, Dell, Toshiba etc and bugs have been fixed so using it became very simple. After installation, we need to create a bootable disc or USB. Using the built-in burning software, it enables every user to create a bootable external device like USB or disc.
How to use the bootable USB or disc properly
Well, it works in an extremely lucid manner. Just insert the USB or disc and press F8 to start. Select the medium "USB or disc" and then push the accelerator of the process to go on.
Select the version of the Windows you have on your PC and select a username and password from the suggested options and "RESET THE PASSWORD".
You are done! BOOM… check yourself and let us know if you have faced any criticality.
Now, if you face any issue like forgetting passwords, simply boot the locked PC using the USB or disc and reset password effortlessly. Try it now.