In the last few years, the design and features of gaming controllers have not undergone major changes. All the controllers look more or less the same with a few minor changes to improve the gaming experience with a better in-hand feel. However, it seems like Microsoft is set to change that as it is currently working on a new gaming controller for its upcoming gaming console with a revamped design and a newer form factor.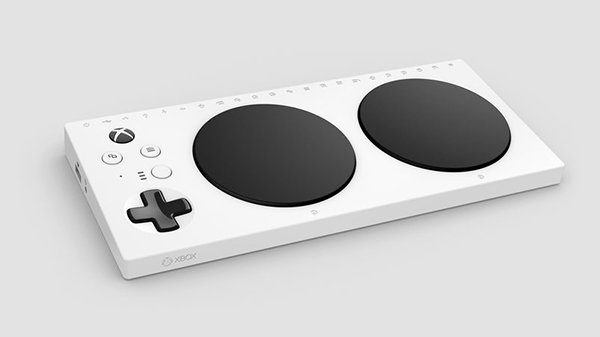 As per a tweet by a reputed leaker on Twitter, Microsoft is expected to unveil this new gaming controller along with a new gaming console at E3 2018. The design of the new controller is reportedly inspired by a smartphone form factor.
Coming to the aesthetics of the new gaming controller, it features a completely revamped design with a different set of button placements. The controller has two circular buttons that are similar to the touchpad found on the current generation of touchpad controllers. These are set to replace the older generation joysticks found on standard gaming controllers. As per leaked information, the touchpad circular buttons will be programmable to assign different tasks depending on requirements of a particular game. The controller also comes with three LED lights that can be assigned to different tasks with the help of software.
As per a report by WindowsCentral, Microsoft is also claimed to have added a 3.5mm audio connector with a micro USB port for charging and data syncing. The gaming controller is also likely to support Bluetooth as a connectivity medium as it does not feature any cables and seem to be wireless.
Considering the design and the premium features of the gaming controller, it is less likely that Microsoft will replace the standard Xbox controllers in its upcoming gaming console. The revamped controller may be sold separately and players who intend to get their hands on it will have to shell out a few extra bucks for it.
Whether this controller turns out to be a success with a better in-hand feel and gaming experience or people still prefer to use the standard gaming controllers, only time will tell.