Gone are the days when you have to spend a major portion of your day in cooking. Now in the world of technology, if we still have to follow the traditional kitchen practices, that technology is not useful for this section of people. To avoid this and make cooking and kitchen management more easier. We will discuss 7 Future Kitchen Appliances that will make your cooking easy and clean. Not only this, these appliances will save a lot of your time as well that give you some spare time to use in other areas more efficiently and effectively. Please check the list of the appliances given below: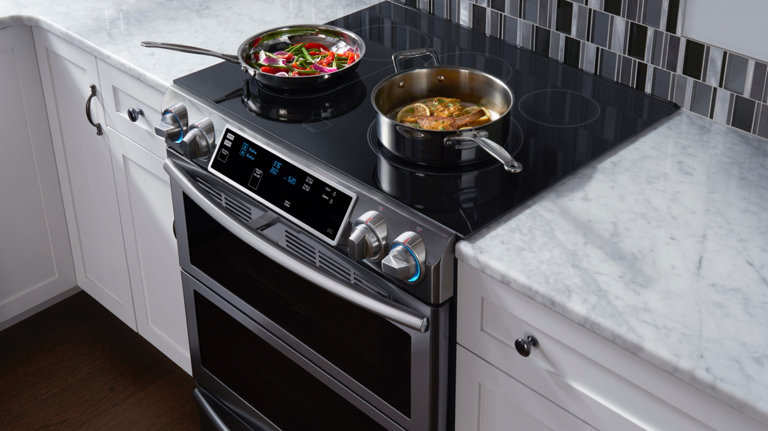 Self- Cleaning Oven
Self cleaning ovens are going to be one of the most important transformation in the world of kitchen industry. Most of the Housewife, and chefs have the problem of sticky dirtiness on ovens, with the self cleaning ovens, this problem will get resolved and you can get more nutritious food in your kitchen. These self-cleaning ovens are based upon steam technology where these self cleaning ovens steam the grease away directly from the oven without using any chemical or anything else. It will save your time and resources both as now you do not have to spare a lot of your time in the cleaning.
On the Go Brewer
With these coffee brewers, you can cook the coffee and take it with you. These on the go brewer help you to cook coffee and you can take it with you wherever you go. With this brewer, you can brew your coffee even while you are travelling without any problem. It is one of the most useful and futuristic product that one can have in near future. It may be possible that you can use this brewer for tea and some other hot drinks as well.
Multi-Functional Programmable Pressure Cooker
As suggested by name it is multi-purpose programmable slow cooker. It means you can cook any meal easily without any problem. It has 24 hour delay timer, it means you program the cooking of any meal before 24 hours. The most important utility of it is you can program your dinner at the time of your breakfast or when you are leaving your home for work. Thus, when you come back tired, you do not need to cook anything and will get the food done instantly.
Along with this, you will also get the options in flavors, you can choose the flavors depending on your taste. These taste could be Full Bodied, Standard, Fragrant. The inner surface is prepared with 304 stainless steel with all the required certification that guarantees the good and healthy food. You will also a get a cooking set with this that includes a spoon, steamer rack and a measuring cup. kitchenfaucettips write a detail article about this.
There are more than 14 Preset cooking menus available in this cooker, It includes different taste, flavor and variety of tastes in the same.
Articulated Technology Fridge
Your normal fridge holds all the greasy and sticky matter, due to which it get very dirty if not cleaned on regular intervals of time. To avoid this, you will get the nano articulated technology fridge that can make your cleaning task very easier as compared to present versions and time required for the same. These fridges are based on hot steam technology for cleaning purpose. Instead of using water or some chemicals, these fridges will use nano articulated technology of steam to clean the surface of fridge. Not only this, the food with short life span will be pushed in front so it get consumed fast.
Nostalgia BSET300RETRORED Retro Series 3-in-1 Family Size Breakfast Station
It is 3 in family breakfast station, with this breakfast station, you can cook 3 things at a time, it includes coffee, toasts and baked bread as well. You can brew upto 4 cups of coffee at a time, 4-8 slices of toast at a time and bake 6-8 pieces of bread as well. It can cook all these things simultaneously and save a lot of your time.
Dual Sided Cooking Pans
It is a very modern cooking concept of pans. It is a stone coated marvel pan that can cook food on dual sides. It can save a lot of time and other things. It is 5 layer cooking pans and you can cook different dishes on it altogether or separately.
Final Words:
These above mentioned appliances are one of the most useful futuristic technology based appliances that you can use for variety of purposes and they can save your time as well as money both. They are going to be very useful for you in coming future. Presently using them is a costly affair but the prices will going to reduce in future for sure. If you want to know about more appliances, you can ask our experts in comment box given below and our experts will notify you about the same.