Following the recent launches of digital cameras in India from Canon and Nikon, Fujifilm has now launched a new mirrorless camera in India with some splendid features. Dubbed as Fujifilm X-A5, the camera features a retro and stylish design like the old 80s cameras.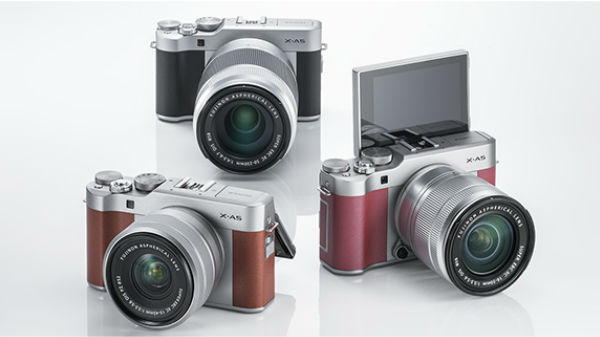 Although the camera sports a retro look which is similar to the cameras of the early 80s era, it comes with the latest technology and features for the modern generation. Some of the main features of the Fujifilm X-A5 includes a 180-degree tilting rear LCD screen, the latest Bluetooth technology and a powerful battery for fuel the device for long periods of time.
The latest mirror-less camera from Fujifilm comes equipped with a 24.2-megapixel APS-C sensor and a phase detection auto-focus system. The camera also features an enhanced image processing engine that is claimed to be 1.5 times faster than the ones found in older models. Apart from these, it also features FUJINON XC15-45mm, F3.5-5.6 OIS PZ, SR+ AUTO mode, skin tone reproduction and color reproduction capabilities.
The Fujifilm X-A5 mirrorless camera offers an ISO rating of 12800 and is also the first camera in the X-A range to come with a phase detection autofocus system. Also, the Hybrid AF speed of the camera is two times faster than previous models of Fujifilm. Some of the other major features that the camera comes loaded with are a High Speed HD video function, Multi Focus mode that can automatically synthesize 4K ultra HD quality images. It also has a 4K Burst function that can produce 4K ultra HD image quality in 15fps speed.
The Fujifilm X-A5 camera also comes with Film Simulation Modes of 11 different types. It also boasts 17 variations of advanced filters for better imaging capabilities. It also offers an Exposure Compensation Dial to provide more exposure calibrations and better image quality.
As far as the price is concerned, comes with a price tag of Rs 49,999 and is now available on e-commerce site Amazon India. It is likely to be made available in retail camera stores and Fujifilm authorized outlets soon.