Samsung has added a new color variant to its Galaxy S9+ range of flagship smartphones. The Samsung Galaxy S9+ will now be available in Sunrise Gold variant alongside the Coral Blue, Midnight Black and Lilac Purple variants launched earlier in India. Interestingly, this is the first announcement from the company since the Samsung Galaxy S9 and the Galaxy S9+ was launched in India. Alongside the rollout of the Sunrise Gold edition, Samsung India has also announced the availability of a unified mobile to TV convergence solution using the SmartThings app known as TV Control.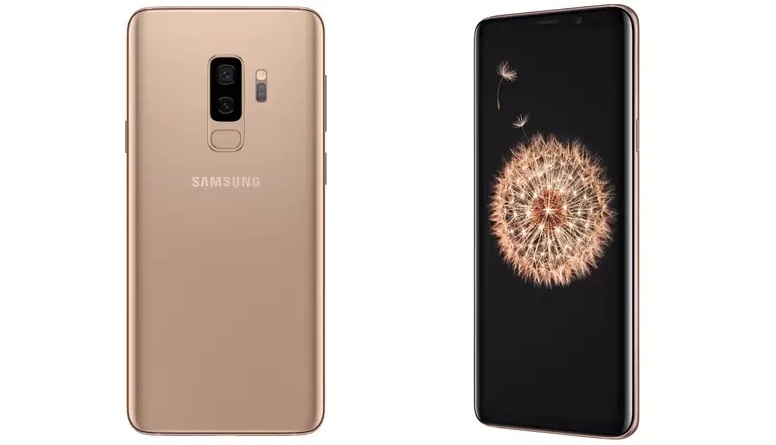 While announcing the availability of the Sunrise Gold variant of the Samsung Galaxy S9+ and the TV control feature, Aditya Babbar, General Manager, Samsung India, said "Our consumers are looking to express their style and personality through technology and colour plays a big part in that personalization. The Sunrise Gold Edition of Galaxy S9+ extends the colour offerings of Galaxy S9+ with vibrant styles that embrace a modern and classic feel. In our endeavour to bring meaningful innovation for our consumers as part of our Make for India initiative, we are also delighted to introduce a one of its kind unified convergence solution between mobiles and television."
The Sunrise Gold variant of the Samsung Galaxy S9+ will be available only in the 128GB inbuilt storage variant that was unveiled in March and comes with a price tag of Rs 68,900. Samsung has also announced that it is a limited edition smartphone and will be available for purchase from June 20 onwards. Users can preorder the device on Flipkart and Samsung Shop from today.
Coming to the TV Controls feature, Samsung has claimed that once the feature is enabled in the app, the widget will automatically show up when the users are in the vicinity of compatible televisions. The widget will allow users to use two-way screen and sound mirroring. With the help of the View Screen Mode, users will be able to watch TV in any room of their choice by tapping the TV to Device option. Similarly, by using the TV to Device option, users will be able to mirror games and other contents of their smartphone on the TV screen.