Next Games, a popular mobile game developer based in Finland was rumored to be working on a new Augmented Reality (AR) game lately. The company has now listed a new mobile game called The Walking Dead: Our World on the Android and iOS app stores. The game is now available to download on both the platforms for free but offers some in-app purchases. The new game arrives at the time when the company is struggling to stay in the competitive world of mobile gaming after its previous edition titled The Walking Dead: No man's land failed to live up to expectations.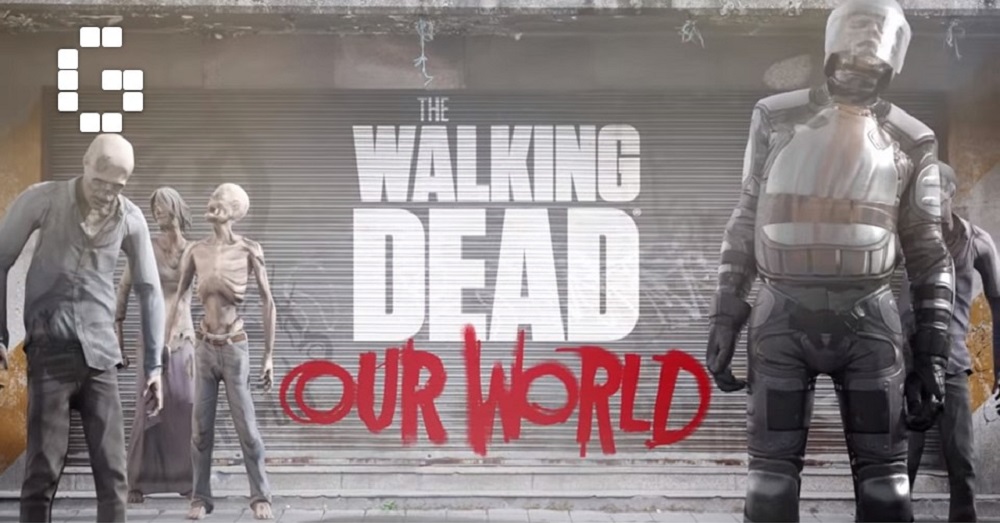 The Walking Dead: Our World allows the players to fight zombies that have been superimposed into the real world on the mobile screens. This location-based Augmented Reality game is based on defending your own territory by fighting with the walking dead on the streets, parks, your house or wherever you want to play. Based on the popular TV series of the same name, the game features characters from the series like Rick, Daryl, and Michonne which can be unlocked as you progress further through the gameplay. The game also features an online multiplayer mode where you can team up with other players to save survivors, construct shelters to protect them from the zombies and much more.
Apparently, folks at AndroidPolice have tried to play this game on their Android devices and have reported that it is full of glitches. The report states that the AR feature that displays the zombies in the real world is "horrible". It also states that once the zombies show up on the screen, they appear to be floating in the air instead of being on the ground. If that was not enough, the glitch mode is kind of pushed on the gamers as an option view during the first zombie fight. It also makes recognition of the surroundings difficult during the actual fight.
However, this AR feature is only optional and can be disabled at any time. The size of the game on the iOS platform is 18.2MB and on the Android platform is 100MB. You can download the game from the Apple App store or Google Play now.