Apple has announced a new generation MacBook Pro in India yesterday. Dubbed as Apple MacBook Pro 2018, the model features the same TouchBar like its predecessor with six-core Intel Core 8th generation processors and comes in two sizes of 15-inch and 13-inch.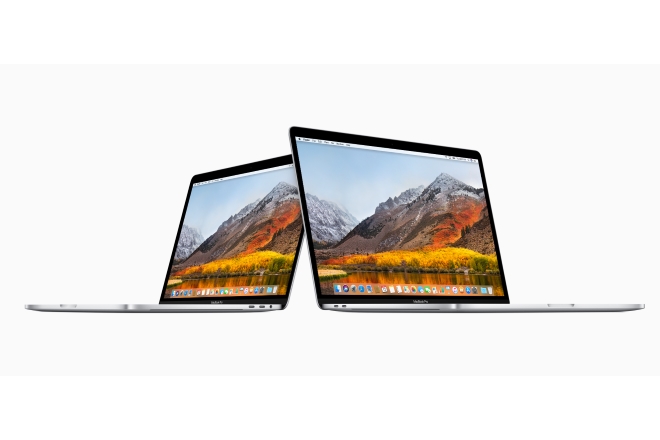 On the pricing front, the 13-inch model of the Apple MacBook Pro 2018 comes with a price tag of Rs 1,49,990 while the larger 15-inch model costs Rs 1,99,990. The price of both the models includes the TouchBar and TouchID. The models are available for purchase via online and offline channels which includes authorized resellers in select locations of the country.
The Apple MacBook Pro 2018 models arrive with up to 32GB of RAM that is more than enough to execute faster coding and virtual machine emulation. The models also feature TrueTone display for more clarity. The 15-inch model of the Apple MacBook Pro 2018 features six-core Intel Core i7 or Core i9 processors clocked at 2.9GHz with Turbo Boost up to 4.8GHz. In addition, it also packs AMD Radeon Pro graphics card with 4GB of memory and 4TB of hard disk storage. The internals of the device is powered by Apple T2 chips.
Coming to the 13-inch model of the Apple MacBook Pro 2018, it is powered by quad-core Intel Core i5 or Core i7 processors clocked at 2.7GHz and Turbo Boost up to 4.5GHz. It also features 32GB of RAM and 2TB of hard disk space. It packs Intel Iris Plus integrated graphics with 655MB of eDRAM. The internals is powered by Apple T2 chips. Both the devices support TouchBar and TouchID.
The devices will run on macOS High Sierra but the macOS Mojave which was announced at the WWDC 2018 will be rolled out later for these two devices. "This fall, MacBook Pro can be updated with macOS Mojave, the latest version of the world's most advanced desktop operating system, with new features inspired by pros but designed for everyone. In macOS Mojave, a new Dark Mode transforms the desktop with a dramatic new look that puts the focus on user content," Apple said in an official blog post.