Reliance Jio recently announced the rollout of Jio Gigafiber FTTH broadband plans in India. The packages from the company are tipped to provide gigabit internet speeds and will be made available across 1,100 cities in the country. Now to compete with Jio, the other broadband service providers have started to roll out plans of their own.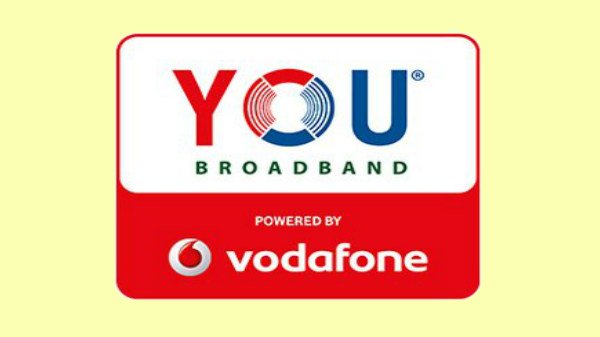 Reportedly You Broadband, which is owned by Vodafone has announced two new 250Mbps and 200Mbps plans for its customers. The 200Mbps plan is available in multiple circles of the country where You Broadband is functional. While the high-speed 250Mbps plan is currently available only in Coimbatore with a price range of Rs 2,499 per month. The plan comes with a FUP limit of 1,25TB and once the limit is reached, the connectivity speed will go down to 4Mbps without any extra monthly charges.
The company also offers a 250Mbps plan with an extended validity of 980 days. This plan comes with a FUP limit of 5TB after which the speed will be reduced to 4Mbps. Currently, it is available at a price of Rs 7,497 and is similar to the 30-day pack.
The company reportedly also has plans to make the 200Mbps plan available in Coimbatore. It will come with a monthly rental of Rs 1,999 and will have a FUP limit of 1.25TB. Once the limit is reached, the speed will reduce to 4Mbps. The extended 90-day validity pack will cost Rs 5,997 and will come with a FUP limit of 4.1TB.
The company has also announced the 200Mbps package as part of its Dual Speed offer in the cities of Ahmedabad, Hyderabad, Chennai, Gurugram, Nagpur, and others. However the pricing, FUP limit and validity of the plans will differ in each city.
The company has also introduced unlimited plans including day/night packages with voice call benefits. These plans also offer the ability to carry forward any unused data to the next month although it is only applicable for FUP plans.