Google has started to roll out a new update for Google Maps on iOS to bring a host of new features. With the new update, Google has introduced a new 'Events' section on Google Maps. The new section will show interesting events based on the current location of the user using a GPS signal. Apart from the Event section, Google has also introduced some more features to uplift the experience of the users.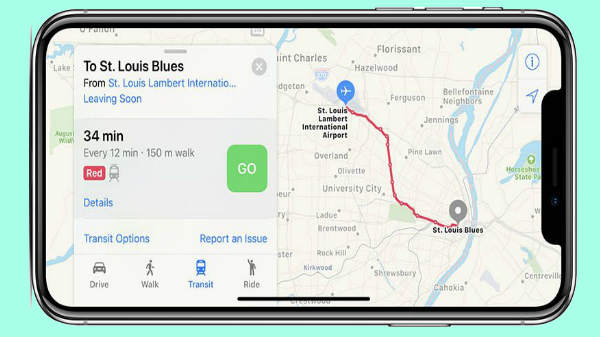 The Event section of Google Maps can be found on the Explore tab found at the bottom of the page. This tab shows event information in the form of cards that lists all the details of that particular event like the venue, name and starting time.
The changelog of the update found on the official Google blog states the Event section will provide detailed information regarding 'everything happening nearby whether it is a late night show, a movie in the park or visiting your favorite chef's weekend popup'.
Apart from the Events section, Google has also introduced some more notable features. One of them include the geographical elevation data that will provide a graphical representation of altitude variation between the user's current location and the destination. It will show the change in elevation between these two places via a line joining the points.
Notably, Google has also introduced a "two-wheeler" mode for East Asian countries where a large part of the human population still uses two-wheelers as a commuting option. The two-wheeler was first introduced as an exclusive to India in December 2017 and has now been rolled out to many other countries like Indonesia, Myanmar, Hong Kong, Malaysia, Thailand, the Philippines,  Taiwan, Vietnam, and Singapore.
The two-wheeler mode once enabled will help the users to locate two-wheeler navigable routes among congested areas to reach their destination faster.