Apple has released macOS Mojave version 10.14 for its series of compatible Mac devices. Notably, the company had announced the launch date earlier this month and the new update comes with some new and exclusive features on board. The update was first announced at the annual Worldwide Developers Conference (WWDC 2018) with new features like a Dark Mode, Desktop Stacks, a redesigned Finder, revamped Mac App store and some new apps like Voice Memos, Stocks and Home.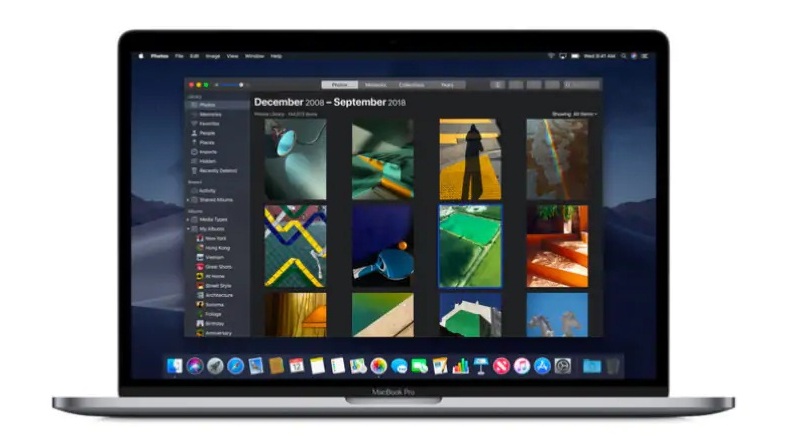 The latest macOS Mojave update comes with a size of 5.7GB and is compatible with all Mac devices released in 2012 and later. The update is now available for download from the Mac App store under the Featured column. Users can also check for the new update in the Updates section. Once you see the update, you can click on the download button to install the update and enjoy its features on your compatible Mac devices.
Coming to the new features, the macOS 10.14 Mojave update includes a new Dark Mode that will enable the users to use their Mac devices in dark environments and low lit areas comfortably. The update also brings a Dynamic Desktop feature that showcases an "ever-changing desktop picture" to the users.
The update also brings a new feature called Desktop Stacks. This feature enables the system to sort similar files together based on different attributes. This will not only help to save space on your Mac device but will also help to find files more easily.
Apple has also redesigned the Finder through the latest macOS update. It now gets a large preview of apps in the new Gallery view. Users can now see full metadata of all the file types in the Finder and can also use the new Quick Actions tab to rotate images, create PDF files and more. The Mac App Store has also been redesigned and it now gets four new tabs; Discover, Create, Work and Play.
The macOS 10.14 Mojave also brings four new apps for the users. It includes Stocks, Apple News, Home, and Memos. These apps have been designed to provide the users with more curated contents based on their choices.