Menlo One is one of the few projects that has continued to bubble up on our radar. We've been keeping an eye on its open-source framework to help make decentralized applications as fast and easy to use as their centralized predecessors.
User adoption of dApps has been almost non-existent and a project like Menlo One is a second layer that uses multiple blockchains to overcome the limitations of user experience, speed, and security. With Menlo One, developers will be able to build the Web 3.0 generation of marketplaces, social media platforms, and other dApps that could help engage the next wave of cryptocurrency and blockchain users.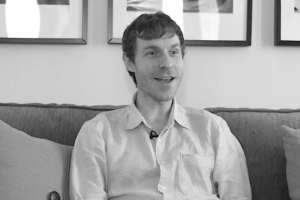 We spoke with TED Fellow and CEO of Menlo One, Matthew Nolan, to get into more detail on his company and current token sale:
TV: Can you tell us about Menlo One?
M.N: I think, to date, blockchain tech has failed to live up to its promise. There was supposed to be all of these awesome decentralized apps. The few dApps that exist are slow, hard to use, and cost users a lot of money. Many people think amazing dApps won't happen for a long time, but we've discovered that, by leveraging today's blockchain tech differently, it's possible to overcome these issues and provide users with decentralized applications with the same speed and usability as there used to be on the old web. So I started Menlo One, a company that makes tools for developers to build dApps that people actually want to use.
TV:  What can the Menlo One tokens be used for?
M.N: Menlo One tokens are used to pay Content Nodes to make dApps run quickly. Running a high performance server has big dollar cost. That cost is offset with ONE tokens and, over time, running a Content Node can be very profitable. It's not different from Ethereum's GAS, except Ethereum makes everyone pay. We think this is a major usability flaw. The only people who pay ONE tokens to Content Nodes are those who are selling something or trying to advertise. Since they stand to benefit from the dApp, they have to pay to support the network. This way, it's free for people (or prospective) customers to use the dApp, which is what most internet users are accustomed to. ONE tokens incentivise the Content Nodes for speed and reliability.
TV: Where have you been finding the greatest interest in your company?
M.N: Our framework makes a lot of blockchain use cases commercially viable for the first time. This includes DAOs, governance systems, and a huge array of financial products. Our framework enables interfaces and marketplaces for the next generation of ICOs, DAICOs, security tokens, and other types of crowdfunding systems. After years of hype, people are excited to see these types of products come to life.
TV: Where in the world has the project taken you so far?  
M.N: I've been in blockchain for a long time, since when it seemed like it was mostly made of hobbyists. It's been exciting developing partnerships with large enterprises embracing blockchain, as well as small startups who are betting on a future where people want decentralized products. It seems like everyone wants to embrace this new way of building software, but it also seems like most are struggling to overcome some of the fundamental hurdles it presents. The goal of Menlo One is to make it easy for teams to overcome these hurdles, so they can focus on building dApps people love to use.
TV: What markets do you see have the strongest interest in blockchain technology?
M.N: It seems like every sector of technology is exploring the possibilities of blockchain tech. Blockchain makes value more fluid, which enables people to extract value from new sources. The theory of blockchain circular economics suggests people can find value from new sources, as in making money from crunching math problems (Bitcoin). It seems like a lot of business are interested in exploring how to provide their customers with new value and opportunities with blockchain. It's not really market specific. Blockchain knows no bounds.
TV: How can people contribute to your token sale?
M.N: Just head to https://menlo.one and sign up.