There are many people who find themselves stuck in a rut when it comes to their job and career. However, because they already work full-time, it becomes difficult for them to do anything about it other than simply plod on in the same dead-end career. Fortunately, the digital age we live in has helped to alleviate this issue and has made it much easier for those who are already working toward a new career with better rewards.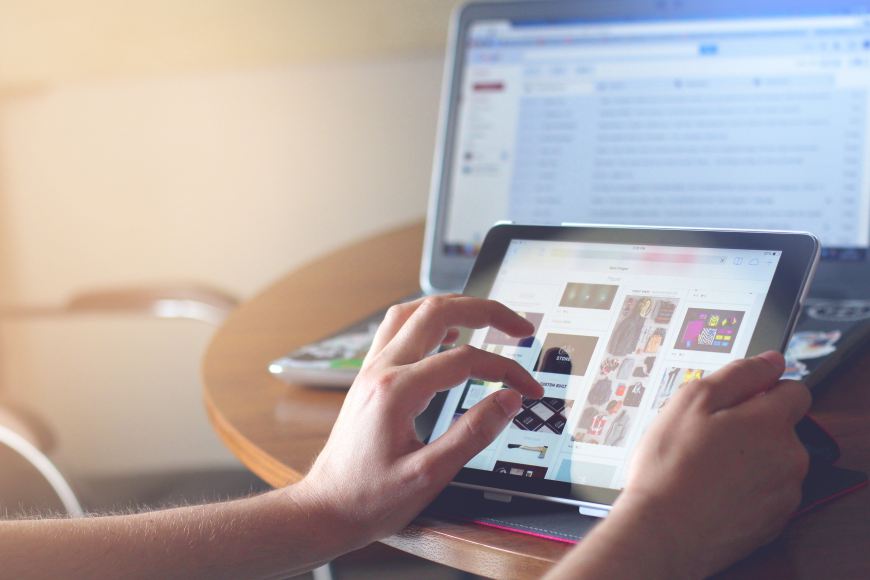 The internet is one of the key areas of technology that has helped to make it easier to forge a new, more lucrative career. These days, people go online for all sorts of things such as entertainment, doing some shopping, running a public information search, or communicating with others. It has also become far easier to learn new skills and gain qualifications online, which in turn helps you to start an exciting new career.
Some of the Ways Internet Technology Helps
There are actually many different ways in which internet technology helps those who are keen to get into a new career. The first is online learning, which means you can develop new skills, learn new things, and gain new qualifications even if you already work full-time. With online studying, you can learn at your own pace and on your own time, which means your other existing commitments won't be affected. You can find a huge range of courses that you can study online. So, no matter what sort of career you want to get into, you should find the ideal course for your needs. Online education is hugely beneficial for those who cannot study at college due to other commitments.
Another thing that has helped to make it easier for people to enter into a new career is the wide range of job sites that can be found online. In the past, it could be time-consuming and frustrating to look for other jobs, as you had to scour papers or look for notices where people advertised. However, these days, you can simply register on one or more of the many job sites that can be found online. You can enter details about the type of work you want, and when suitable jobs are advertised, you will be notified. You may find a lot of tech jobs opportunities if you wish to pursue your software engineering career on a startup or an already established company. 
The ability to put your job application online is yet another key benefit for those who want to enter into a new career. In the past, waiting for application forms to be sent out, filling in lengthy paper forms, and then having to mail them back again was a time-consuming task. However, these days, you can do the whole process online, which saves you time and makes it far easier to submit your resume or apply for a job. Speaking of resumes, it certainly helps to create a stunning resume using a modern resume builder.
As you can see, internet technology has made life easier in many ways for those who want to break into a new career.