Ever since of the Nokia 8 flagship device launch, numerous reports have been pouring in from various sources regarding the Nokia 9 and its specification and features. While the company is yet to announce the Nokia 9 or shed any information about the expected launch date, price or specifications, it now seems that the launch is not going to happen anytime soon.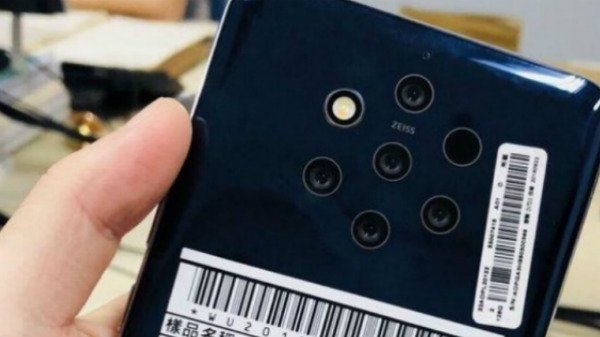 Initially, the Nokia 9 was expected to get unveiled by the end of this year, but the company launched the Nokia 8 Sirocco instead after a delay of a few months. It was launched with yester year's Snapdragon 835SoC in the month of February this year. Now as per the latest reports, the Nokia 9 is also likely to get delayed till February 2019.
As per a tweet from a user via PhoneArena, the Nokia 9 which was expected to get unveiled by the end of this year has been delayed until February 2019. This suggests that the Nokia 9 may finally see the light of the day at MWC 2019 however there has been no confirmation of the same from official sources.
As per earlier reports, the Nokia 9 may be powered by Qualcomm Snapdragon 845SoC. If the launch date is indeed pushed to February 2019, then the Snapdragon 845SoC would become a dated processor as the newer Snapdragon 855SoC would be in the market by then.
As per recent leaks, the Nokia 9 is also expected to arrive with as many as five cameras on the rear panel powered by Zeiss optics. The report further states that the five cameras may include a telephoto lens, a wide angle lens, a monochromatic sensor and more. The lenses will be arranged in a hexagonal ring-type arrangement and will also include an LED flash.
Regarding the display, some reports have claimed that it will arrive with a waterdrop notch display while other reports have stated that the smartphone will not feature a notch display. We can only be sure about these reports if the company sheds some information about the Nokia 9 in the coming days.