Chinese smartphone maker OnePlus is now all set to launch the OnePlus 6T on October 29 which becomes the successor to the OnePlus 6. It is also the most technologically advanced smartphone from the company currently albeit with a hefty price tag. While we await the launch of the new smartphone, Carl Pei, the co-founder of OnePlus has announced at the ongoing 4G/5G Summit 2018 being held in Hong Kong that the company will launch a 5G enabled smartphone in 2019.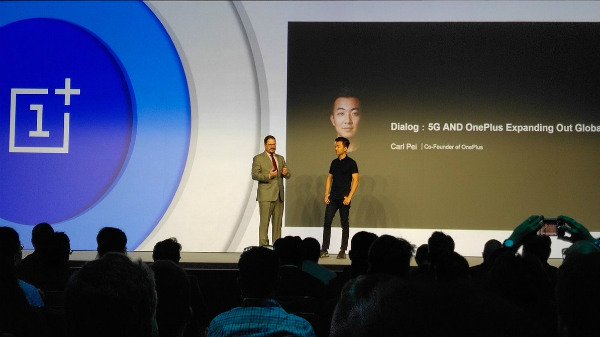 OnePlus is currently working closely with Qualcomm to implement 5G technology to its latest lineup of smartphones and have already tested the technology successfully in August 2018. Although Pei has not revealed the name of the smartphone that will arrive with 5G technology next year, going by the naming pattern of OnePlus devices, it can be expected that the OnePlus 7 becomes the first device to arrive with 5G technology.
https://twitter.com/getpeid/status/1054563353601949697
The OnePlus 7 is likely to feature the Snapdragon X50 5G modem with QTM05 mmWave antenna module to offer a seamless 5G network with Qualcomm Snapdragon 855 SoC under its hood to power the device.
Meanwhile, other brands like Xiaomi, HMD Global, Lenovo, Vivo and so on are also expected to bring handsets with 5G support in the coming days. The smartphones will feature the same Snapdragon X50 5G modem with QTM05 mmWave antenna module to offer 5G network connectivity.
With 5G technology enabled, the users will be able to browse at Gigabit speeds on the mobile network. Download of large files and HD videos and movies will be made a lot easier. Apart from that, the users will also be able to stream 2K or 4K UHD contents on their smartphones without facing any buffering issues. Now it remains to be seen, how quickly the smartphone manufacturers can implement this technology on their smartphones and bring it to the global markets.