Cupertino based conglomerate, Apple has released a new watchOS update to fix the bricking issue that users were facing after the previous update was rolled out. Notably, the previous update with version number 5.1 was suspended midway after many users reported that several Apple Watch 4 series devices failed to install the update successfully. The new watchOS 5.1.1 update brings new features, improvements and bug fixes as per the official changelog posted by Apple. The new update is compatible with Apple Watch series 1 and later models.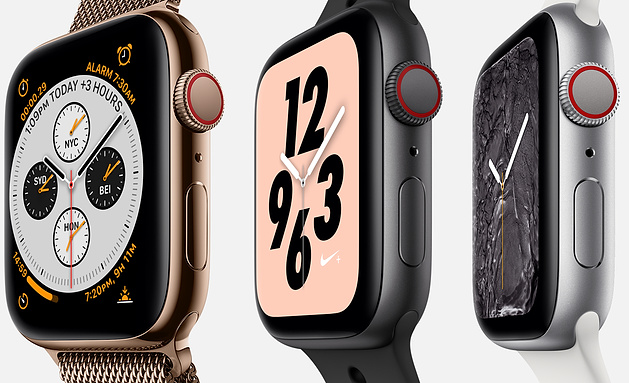 According to some users who had taken to Reddit and Twitter last week, several Apple Watch Series 4 devices got stuck on the Apple logo after beginning the update procedure. The company later acknowledged this issue and suspended the rollout of the update midway. "Due to a small number of Apple Watch customers experiencing an issue while installing watchOS 5.1 today, we've pulled back the software update as a precaution. Any customers impacted should contact AppleCare, but no action is required if the update installed successfully. We are working on a fix for an upcoming software update," the company had said.
Notably, the watchOS 5.1.1 update brings the same features and fixes that were originally scheduled to be rolled out through the watchOS 5.1 update. It includes an improvement to fall detection alerts also with fixes called Walkie-Talkie issue. It also fixes an issue related to Activity rewards to accurately show rewards through the activity tab.
If you are an Apple Watch series 4 user, you can now manually check for the update by going to Apple Watch app on your iOS device and then head to General> Software Update. The Watch needs to have a minimum charge level of 50% before beginning the update. Also, it is recommended to keep the watch on the charging dock while installing the update and the iPhone or iPad should also be kept at close proximity to the Apple watch. The device will restart twice before the update is completely installed and you may also need to enter the Watch passcode if prompted.