At X018, the Xbox centric event kicked off by Microsoft yesterday, Playground Games, the developer of Forza Horizon series of games has announced a new expansion for Forza Horizon 4. Called Fortune Island, the expansion is set to release on December 13 and will be available for free to those who own Forza Horizon 4 Ultimate Edition or Forza Horizon 4 Ultimate Add-Ons Bundle. In addition, Xbox Games Pass holders who do not own either of the two editions can get the bundle at a 10% discount. Notably, Forza Horizon 4 Fortune Island is a part of the Forza Horizon 4 expansions bundle and includes two game expansions.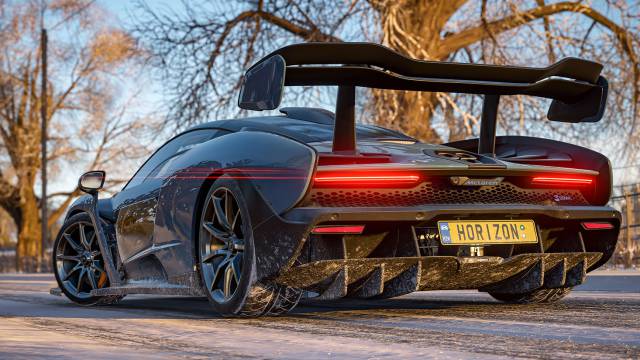 Coming to the pricing details of Forza Horizon 4 Fortune Island, the expansion bundle is priced at Rs 2,299 in India and $34.99 in the US. The company is yet to announce the standalone price of Forza Horizon 4 Fortune Island and we are expecting it to be revealed in the coming days.
Forza Horizon 4 Fortune Island includes an all-new adventure in search for hidden treasures across the vast plains of the northern British Isles and features some extreme weather conditions like fierce storms accompanied by heavy rain. Apart from that, this new expansion will also let players drive all five of Ken Block's super-powered Ford cars from the upcoming GymkhanaTEN, which is the tenth installment of the popular Gymkhana video franchise.
It may be recalled that these rides were first made available in Forza Horizon 4 to Car Pass members earlier this month. Some of the notable rides include the 1977 Ford GymkhanaTEN, F-150 Hoonitruck and the 1993 Ford Escort Cosworth Group A. Later this month, the 1965 Ford Hoonicorn Mustang V2 and the 2017 Ford Fiesta RS is set to be made available for all players with the 2016 Ford GymkhanaTEN Focus RS RX set to arrive in the month of December.
Forza Horizon 4 is the fourth installment of the popular Forza Horizon series of open-world racing video games developed by Playground Games. The game was released worldwide on Xbox One and Windows PC on October 2, 2018.