Garageband is the creation of Apple, who decided to target the music industry by manufacturing music creation-oriented laptops. Garageband is a music workstation, where a common person can create great music without the help of instruments. The program available on Mac OS X only, so many people look for the Garageband alternatives for Windows.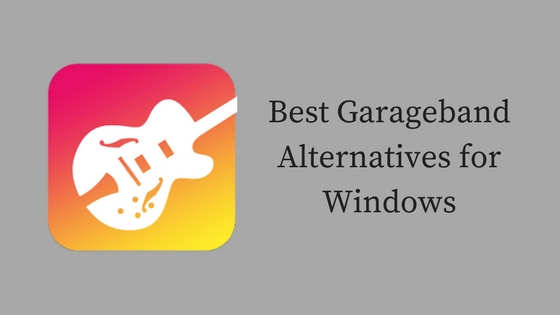 #5. Trackstation7
Tracktion7 is the most feature-packed open-source Garageband alternative right now. Fortunately, it supports Windows, Mac and Linux based operating systems. It offers ReWire compatibility and unlimited VST plugin support making it the most powerful Garageband alternative for Windows in the segment right now.
Supported OS: Windows, Linux,and Mac OS X.
License: Freeware.
CONS: No frequent updates from the developer.
#4. LMMS (Linux Multimedia Studio)
LMMS cannot record audio, but it can offer an excellent number of built-in effects and virtual instruments. The program comes with ZynAddSubFX synthesizer, and it is completely for free of cost. The JACK Audio Server enables you to connect with the VST plugins. The built-in beat and bassline editor helps you to organize the music the way you have envisioned it. Anyone who relies on the virtual music instruments, then you can opt for LMMS.
Supported OS: Windows, Linux,andmacOS.
License: Open-source & freeware.
CONS: It doesn't record audio, but you can use any other tool.
#3. MuLab Free
MuLab considered as perfect alternative and you can use Garageband for Windows 10 PC. It offers free support VST plugins per project. The program designed to produce four audio or instrument tracks per project. In case, if you want to add single stereo audio input/output and you can also add single MIDI input/output. We understand that the free version comes with limitations, but if you are a professional music producer, then you can try MuLab UL for €69.
Supported OS: Windows and macOS.
License: Free version & paid version.
#2. Audacity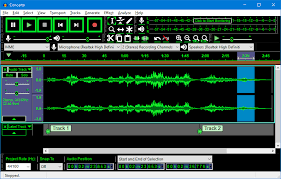 The Audacity is one of the popular programs among the YouTubers because it is extremely easy to use it. It may not be an advanced DAW compared to other programs in the list, but it stands out in the crowd. The Audacity is a freeware that offers audio recording and editing, so you can create audio that competes with expensive microphones. The users can tweak the audio, so they can remove background noises, disturbances, and improve the audio quality. Users can modify the audio using the LADSPA, VST,LV2, Nyquist, and Audio Unit effect plug-ins. The Audacity supports 16-bit, 24-bit,and 32-bit audio sample rates and formats.
Supported OS: Windows, Linux, and macOS.
License: Open-source and freeware.
#1. Ardour
Ardour considered as an all-in-one program for editing, recording, mastering the audio, MIDI projects, and mixing. The Ardour aims to offer complete control over the audio and mixing so that anyone can produce great music out of a program. Several YouTubers use the Ardour to produce great music and use them in videos, and that is why we listen to unique music in the videos.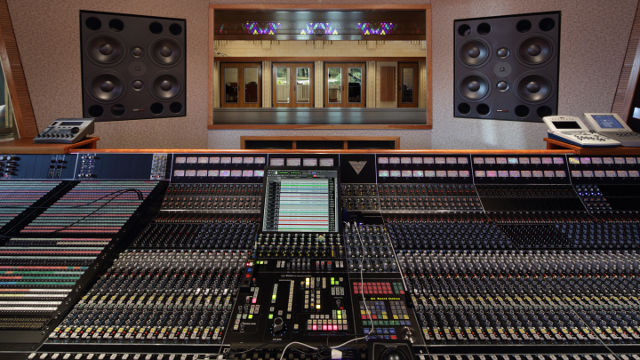 The policy Ardour allows them to ask for $1 payment for the free version, so they can make a few bucks to release updates to the freeware. The program does not require heavy system requirements like 8 GB RAM and Core i3 processor. There are a few drawbacks, but the company considering changing the policy of $1 payment.
Supported OS: Windows, Linux, and macOS.
License: Open-source and freeware.
Minimum System Requirements To Run Free DAW like Garageband
We are going to list down the system requirements that every user must fulfill to use the free DAW we have listed here.
The latest edition of programs demands at least Windows 7 64-BIT.
4GB RAM and it can be DDR2 or DDR4, but the minimum amount of RAM installed on the machine should be 4GB.
Minimum Pentium Dual-core processor clocked at 2.0GHz for good performance.
Make sure that your machine has at least 20GB of free space after installation.
A high-speed internet connection to download 5GB set-up file.
Conclusion
We have mentioned system requirements, so you can have an idea of what your machine needs to run the DAW (Digital Audio Workstation like Garageband). Let us know what do you think about the Garageband alternatives for Windows 10 in the comment section below.