Redmi 2 Pro which has been in the news for a few weeks due to its massive camera that's touted to be a 48 MP rear camera may be coupled with Snapdragon 675 chipset. Though it's an inferior chipset in terms of speed and processing power, Redmi 2 Pro will house it in its heart. We generally use to see it in mid-range smartphones but for a semi flagship device like Redmi Pro 2 shouldn't have this. It should sport at least Snapdragon 710 or something up.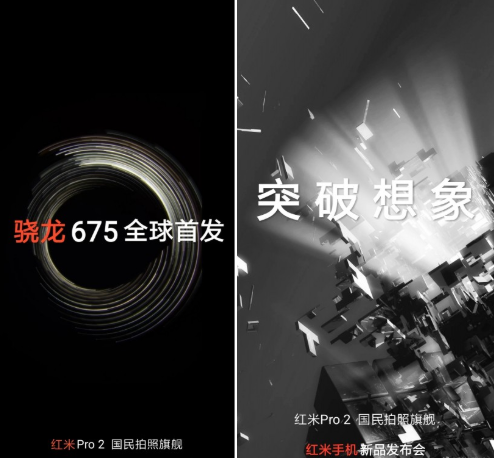 The Pro 2 version of Xiaomi is expected to come into the market by March 2019, due to the release of Xiaomi Mi Play, Mi Pro 2 may get a delayed release. We are expecting it to hit the market in late February or March 2019. It sports an amazing camera capable of capturing 48 MP camera with picture perfect clarity. It's specially designed for taking super sharp images even in low light condition.
After speculations of Lenovo's Z5 device that also bears a massive 48 MP razor sharp camera, Xiaomi decided to take on it with its style by revealing something similar. But there's one difference. Lenovo's Z5 may be fitted with Snapdragon 845 while Xiaomi failed to impress us with its processor, it got two generations downgraded Snapdragon 675, We expect a huge price difference between these two devices as there're a lot of differences in terms of hardware attachments.
Lenovo Z5 is coming into the premium price segment while we expect Xiaomi Mi Pro 2 may get a huge price cut because it doesn't come into that segment, rather it will provide similar photo capturing the experience in the low price segment.