BSNL, the government of India undertaking organization which once called the king of telecom companies in India. From the metros to the rural villages it still has unmatched network connectivity. Even, many companies take leases of its towers in many areas!
Now, the big brother has entered the race and has shattered many players with its first offer for a data only pack where it offers 1.5 GB high-speed data every day for 26 days at just a throwaway price of Rs. 98!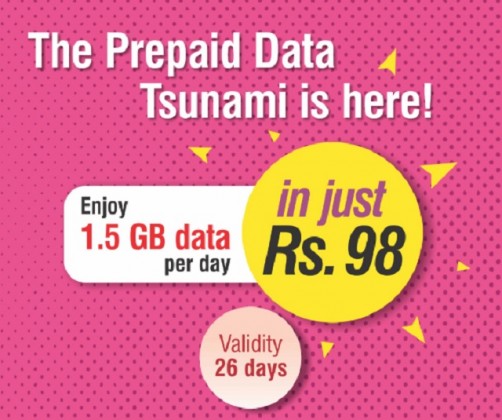 Reliance Jio entered the market two years ago and has changed the course of telecom industries at one master stroke and still all the major telecom companies either struggling to cope up with the market trend and predatory pricing or has shut down the whole project.
Aircel has shut down its operation while Idea and Vodafone decided to merge the business to tackle the wave of Jio. Airtel is still trying to revive its own customer base while losing many customers every day across the country.
BSNL has also lost many customers but in the last couple of weeks, it has taken some major decisions to revive its lost fame and to take the crown again. It has started offering some great plans for fixed lines, for startups it has some good plans. It's the only company that has different plans for different users. In this new data only plan for Rs. 98, it offers only data, no call, and no SMS facility though. The plan is officially named as BSNL Tsunami Plan.