Various benchmarking organizations are the prime source of all rumors and sometimes leaks follow them continuously. The same thing targets Google's Pixel phone series now. On the website of Geekbench, we have spotted something really interesting. Like all the other company, Google is also up to release some lite versions of its famous Pixel series. The first one is the lite version of the Pixel 3 XL.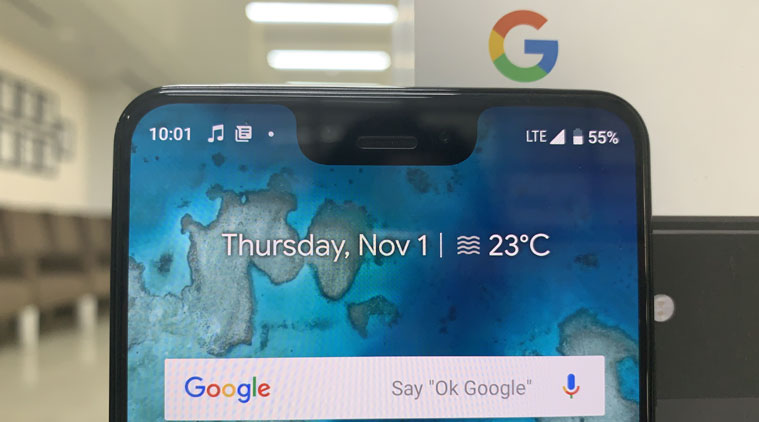 There is something that pushed our thoughts to an uncertainty. According to the listing, the device that has been listed as "Foxconn by Pixel 3" sports Snapdragon 710 processor and powered by Android 9 out of the box.
What we have got cleared are- the device will be assembled by Taiwanese contractor, Foxconn. That's quite interesting. Google has tried almost all manufacturers including Lenovo, LG etc. Now it's time to see how Foxconn can present the package.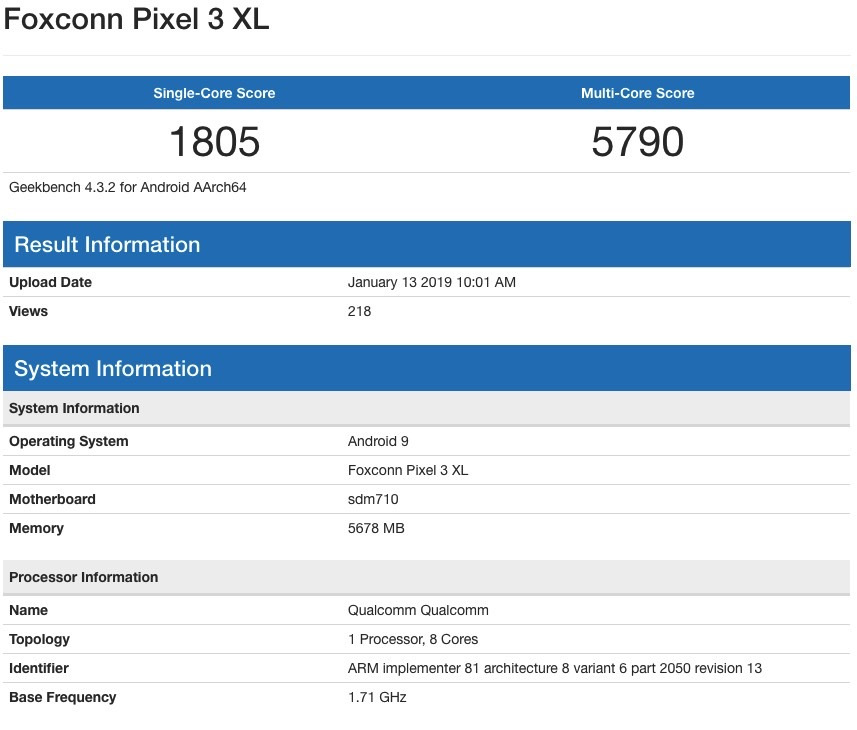 Apart from the above-mentioned point, we are almost clear that the phone that's touted as Google Pixel XL 3 lite will be going to be a mid-range smartphone that has achieved a score of 1805 on multicore. So in a line, don't expect the device will perform as per Pixel XL 3, you better can say that it's going to be a 5C version of iPhone 5S. There's a basic difference in performance between Snapdragon 710 and 845 that house in the hearts of these two devices respectively.