Huawei has been concreting its position in the Indian market through various kinds of devices starting from the entry level to the classic premium level. Recently it has turned the whole tech world by upside down through its P20 device. Now it's working on P30 that's going to be a successor of P20. CEO of the company himself posted an image where it's clearly mentioned that the device has a quad cam setup on the rear side.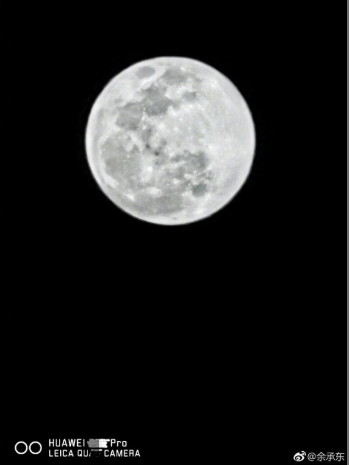 It's becoming one of the best features of this upcoming device. CEO of Huawei has shared an image where a watermark is clearly seen with a clear word "quad". Till now, from the company's side, we have been aware of this single feature that's going to be part of the new Huawei Pro 30.
As per the company report, this device will be unveiled in Paris on 26th March of this year. The CEO has taken a shot of the moon during the Chinese festival. There has been a try to blur the watermark instead of turning off the camera's watermark settings.
Many experts are pointing it as a marketing gimmick, nothing else and we also think so.