Intel has clearly stated some facts about its plans on manufacturing 5G modem for mobiles. We all know that Qualcomm has released its first in class chipset Snapdragon 855 with 5G ready modem and some phones like Oppo F11 Pro and One Plus 7 is going to use this. But Qualcomm's one of the best competitors Intel has changed its mind and clearly told that there's no way to introduce its 5G ready chipset before 2020.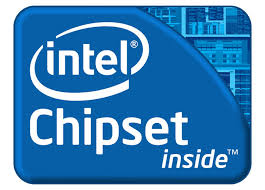 Use of Intel chipset has dipped a lot in the last few years because maximum companies have moved to Qualcomm's Snapdragon chipset and some other companies like Samsung and Huawei have their own processed chipset for their brands. In this period, Intel has got some shock and probably that's why it came up with its 4G ready chipset after a long time when Qualcomm and Samsung were already doing business on it.
This is time, we may see the same scene. Apple uses some hardware part from Intel for its device and in this situation, it needs some backups for its next line up where it may need 5G ready chipset, and it may not go in any business with Qualcomm because they have locked their horns over a few issues in Europe and America.
According to tech experts, We may not need any new Apple device before 2020 if Apple sticks to its principle to outsource from Intel only.