Xiaomi's next sensation, Redmi Note 7 which has been one of the most anticipated smartphones due to its massive 48 MP primary camera on board. Apart from this, Xiaomi is ready to launch an Android Go device named Redmi Go which is fully ready for coupe up with the low budget, entry-level Android smartphone in India.
Though there are a few official announcements, according to some Chinese sources we can expect two different variants depending upon the flash storage and RAM- 3GB RAM+32GB ROM and 4GB RAM+64GB including three color options- black, blue, and red.
The main attraction of this device is its price, you may not get any phone with these specs at a price of sub 15K, but Xiaomi is making the dream a reality with its Note 7 which is entirely marketed under the brand Redmi made by Xiaomi.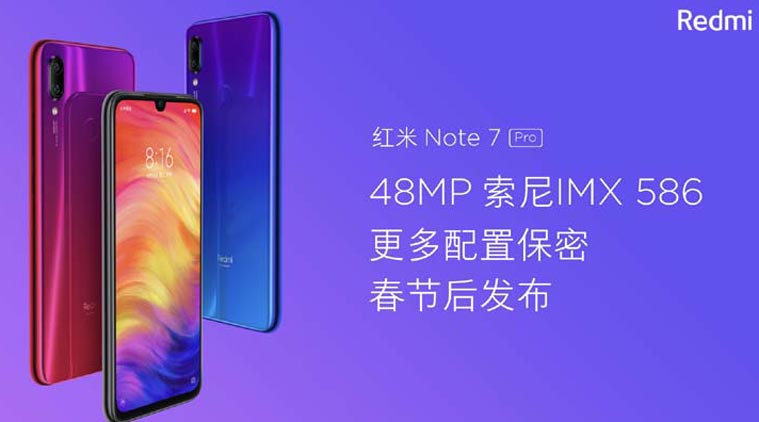 We are expecting that the 3 GB RAM variant will be available at a price of about 12000 INR while the 64 GB variant will be available at Rs. 14000 INR.
Under the hood, Redmi Note 7 features powerful Snapdragon 660 processor while having 3 and 4 GB RAM for throttling multitasking on the go. These provide peace of mind for smooth multitasking experience.
If you are an avid snapper, it has something to woo you. The 48 MP primary shooter which is made of four 12 MP lenses using Xiaomi's own technology to support capturing at 48 MP resolution but for that, you need to access pro option of the camera setting. The 13 MP front facing camera is enough to stable video recording and incredible portraits as well.
On the other hand, the same company launched Redmi Go in the Philippines and if we take the things of the Philippines into our account then we can easily speculate that the price of this Android Go device will be something around Rs. 5426, for a device with 5 inched HD display and SD 425 processor the price is okay.