Windows 10 has encountered with some major issues this time. Many users are getting an absurd message notifying "error encountered" where nothing else is mentioned. Users are often get confused about why the error message is displayed. Sometimes it comes and goes in a similar way mysteriously, users have reported massively in social platforms like Reddit and Twitter.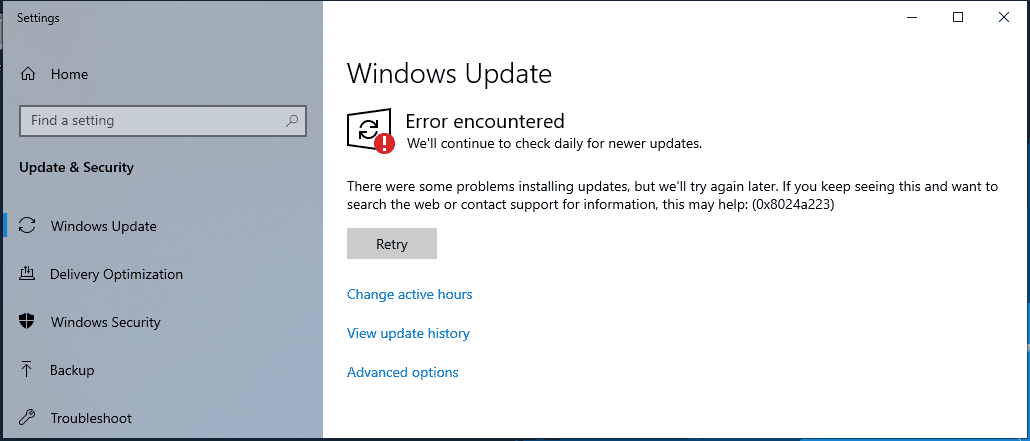 Microsoft has listened to this issue and an official statement came just after the massive discussion row on social media. A Microsoft service engineer has replied on the forum-
"Microsoft is aware of this issue and is investigating. We'll provide more information as it becomes available."
The problem is somewhat complicated because the error comes in a way where you are asked to connect to the internet if in case you are connected while you are going to update the system manually. It reflects the problem is just due to the lack of internet connectivity. But even after connecting to the internet, it pops up very often.
We expected that the problem is related to the update, but even after a series of the system update, the problem persisted and like everyone we also posted on social media and ultimately got aware of the fact that it's an internal issue and Microsoft is working on that and hopefully in the next update it will be fixed.
Our advice is- update the system now and if it's coming, just ignore it and resume your works as usual and wait for the next system update. For your information, we want to mention that, Microsoft has paused all updates from October 2018. Something big is to come.