Facebook is going to get a quote and reply feature like WhatsApp on its messenger and web service. WhatsApp is being revamped with some new features and Facebook is not lagging behind. We always have a question on why Facebook messenger was not getting the popular features of WhatsApp on it because both are from the Facebook family.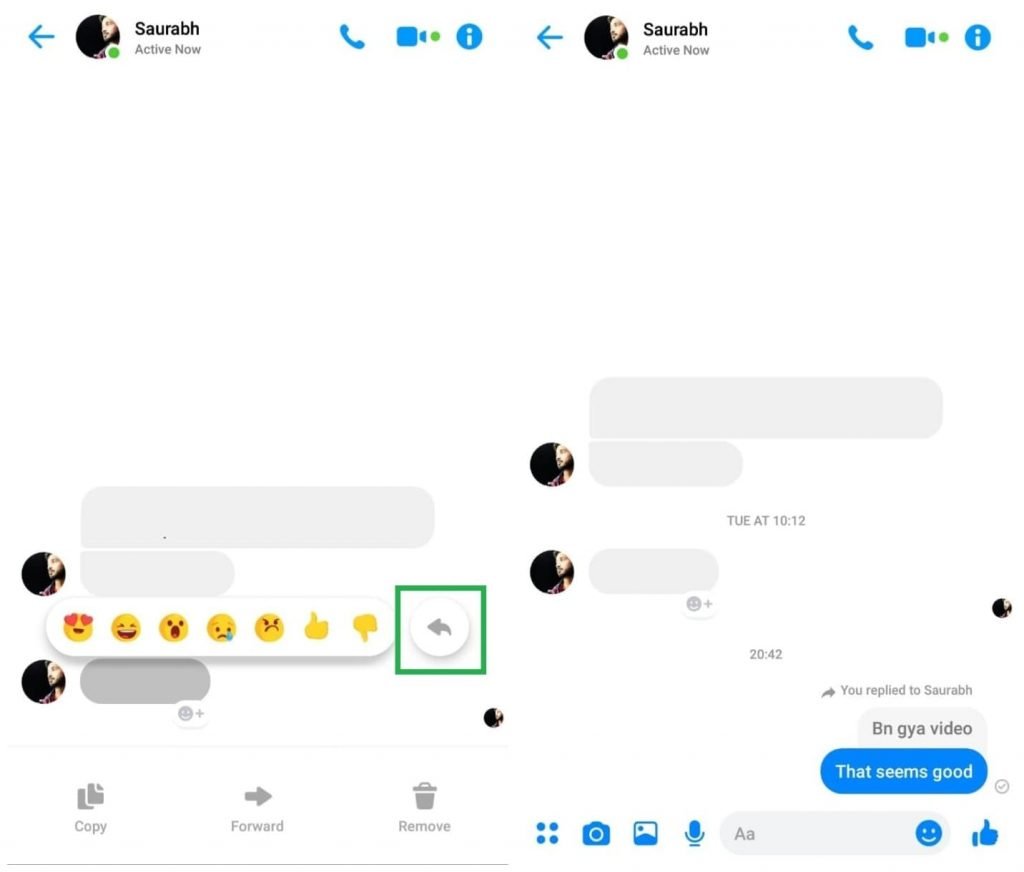 WhatsApp is getting some intruding features like searching images online and the latest update lets you know how many times your messages have been forwarded by your contacts whom you have sent the message. This is how the app is giving you the power to control the contents being forwarded on it.
Now, Facebook is getting equipped with the new features where you can easily quote a reply during a chat session individually or in a group and can reply on that easily just like what you have been doing on WhatsApp.
Through a few updates it will be rolled out in a batch process, that means all the users will not get the update at the same time. So if you have not received it, wait a few days to get it onboard and if you have already received it, let us know your experience and comment here in the below section. if you have put off the manual update, kindly check the app store for a new update.