Samsung's first in a class foldable device has hit the market and alas! it couldn't meet my personal expectations! Samsung has started a launching spree with its M series at the beginning of this year and now it's promoting its A series.
These are two different series. The M series is for the entry-level users while the A series is for the mid and premium level users. A new device has created the sensation, the device is a foldable device having 2 batteries along with a foldable display. But it has failed to impress us with its score on the Geekbench.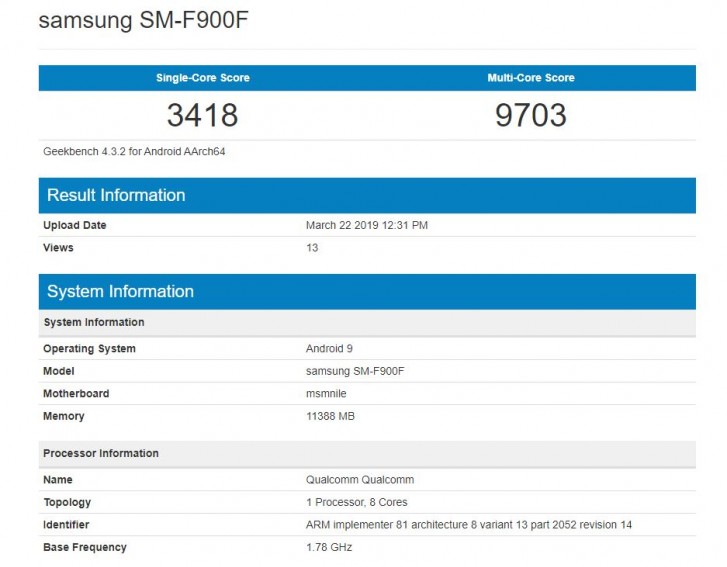 I actually couldn't live up to our expectations, we have expected a lot from the foldable device of Samsung. But many of us have failed to get a simple logic, it's the first foldable device and hence it needs a lot of improvements on the later stage.
On the Geekbench, we can see a not so good score. It has failed to give us the goosebump that we have been expected to have with a newly designed sensational device.
We did not confirm one thing whether it has a Qualcomm or Exynos chip. But let us be assured it's an Exynos version on the fold.