WhatsApp is in a spree of new features enlistment. A few days ago, it got an update where you can easily check whether a forwarded image is authentic or not by searching that online using an easy option available on the app. Now it's going to bring a fabulous update that will let you know how many times your message has been forwarded. By this, you can easily trace how your message has been revolved around the WhatsApp community.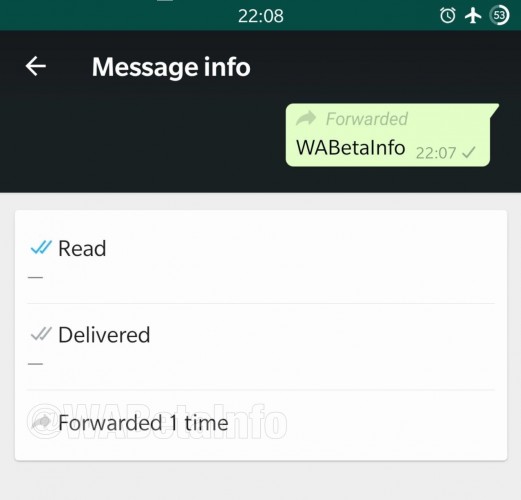 Though a very few users have been hit by the update till now, we are expecting it to be rolled out within a week globally. WhatsApp being the largest instant messaging app is trying to curb the fake news that eventually spread through social media apps like WhatsApp and Facebook.
Probably that's why WhatsApp is providing the users some powers to tackle the situation while on Facebook, users already have some powers like reporting any comment, upload, a profile etc. But on WhatsApp, these are very new and many the tools are being handed over to the users to help the entire community to curb fake news and fake updates that eventually function as a fear mongering tools by the propagandist. So stay tuned for the new updates and let us know if you have already received it or not and how's the experience.