Samsung seems to be desperate to retain its users' base and to entertain them with all new features and specs. The Korean company has changed a few things in its Music app, the first one is that they have changed the dark mode optional fully, during the day time it will be displayed on the bright surface while during the night it will be fully changed into a dark theme.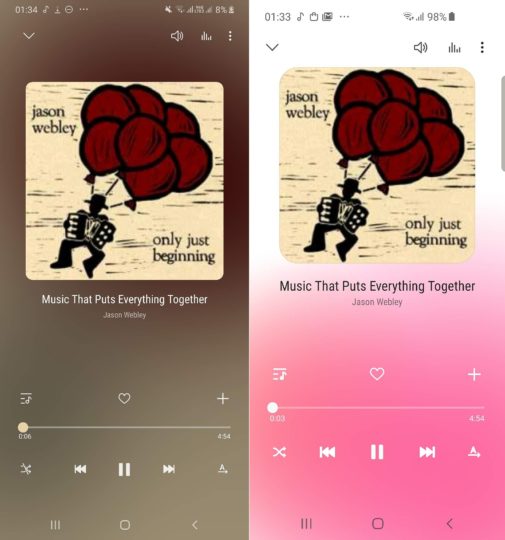 Android is now inspiring every app to be converted into the dark mode in order to save battery. Android Pie is provided with some new tweaks to save battery and converting app surfaces into a dark theme. According to our opinion, it's a good move. Right now, Samsung is changing the themes of its apps.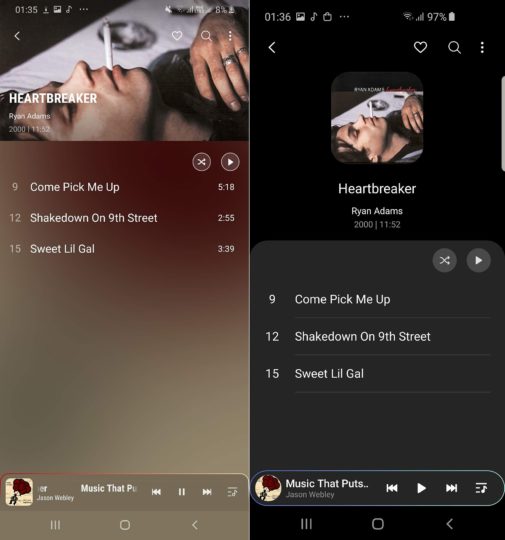 The Music app has been completely changed or you better can say that it has been redesigned. The One UI has also been changed and the things go well with Google's prescribed material designed. Check your app box, it might have been hit by an update. Update the firmware and the app. Let us know your thought about this update over the users and you are always welcome with comments for constructive discussion.