WhatsApp has unveiled its dark version in order to encourage saving power. Google has been working on flipping all the apps into a more power saving form. YouTube and Gmail have already this feature and it may soon take all the other apps like that and now encouraging other developers to get a dark mode optional for the users so that the users can enable that whenever they want to save power of their devices.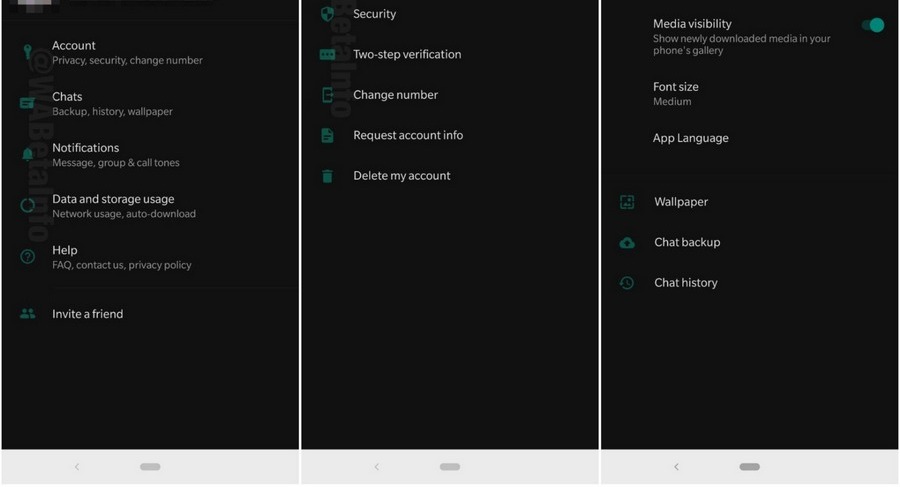 Facebook has also been working on that for a long time, A few weeks ago it brought the dark mode for messenger users. By sending a moon emoji you could turn that on and it still has the feature that can be turned on whenever you wish to change the bright theme into the dark one in order to save power. Dark themes save more than 40% power that an app consumes while being used.
Now, in the Beta update, a few users have noticed that WhatsApp is also being changed that way. It got a dark theme that eventually helps in saving power, but the update has not been throttled to every user. Right now the company is testing that. We are expecting it to be live for all within a month.
But let us tell you one thing, the dark version will comprise of a very dark grey color not black. In this way, it may create problems for users having devices with OLED displays.