Realme 3 Pro is coming soon to dominate the smartphone range where Poco F1 is the toughest contender. With Snapdragon 845, Poco F1 is still dominating the section where the slightly lower range section is dominated by the devices like Redmi Note 7 Pro right now.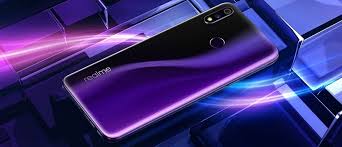 Realme is going to release its latest sensation Realme 3 Pro which will be powered by Snapdragon 710 while getting coupled with a pack of powerful 8 GB RAM! Though the SD 710 is not as powerful as SD 845, the 8 GB pack of RAM will replenish the counterpart that may hold a slight down part of this device.
Realme 3 is a real beast because the pricing is so competitive for Indian market and the specs that it's going to provide are really lucrative at this price range.
Realme is a famous for its own game engine that provide superb support for online gaming like PUBG and the nightscape camera mode that helps in getting quality images even at low light conditions.
Realme 2 Pro was a flop due to the lower end processor while the latest one is going to create a lot of buzz because it will be released in two different ranges, the 8 GB RAM variant will be released in the upper section where Poco F1 dominates and the 4 GB RAM variant will be released in the section where Redmi Note 7 Pro dominates. Let's see how far the battle goes! Stay tuned.