When you have found your feet with basic circuit design, you may want to move onto something a little more advanced. There are many PCB design software out there which promise to help you achieve any design of PCB you could ask for. Which ones are the best? Let's take a look.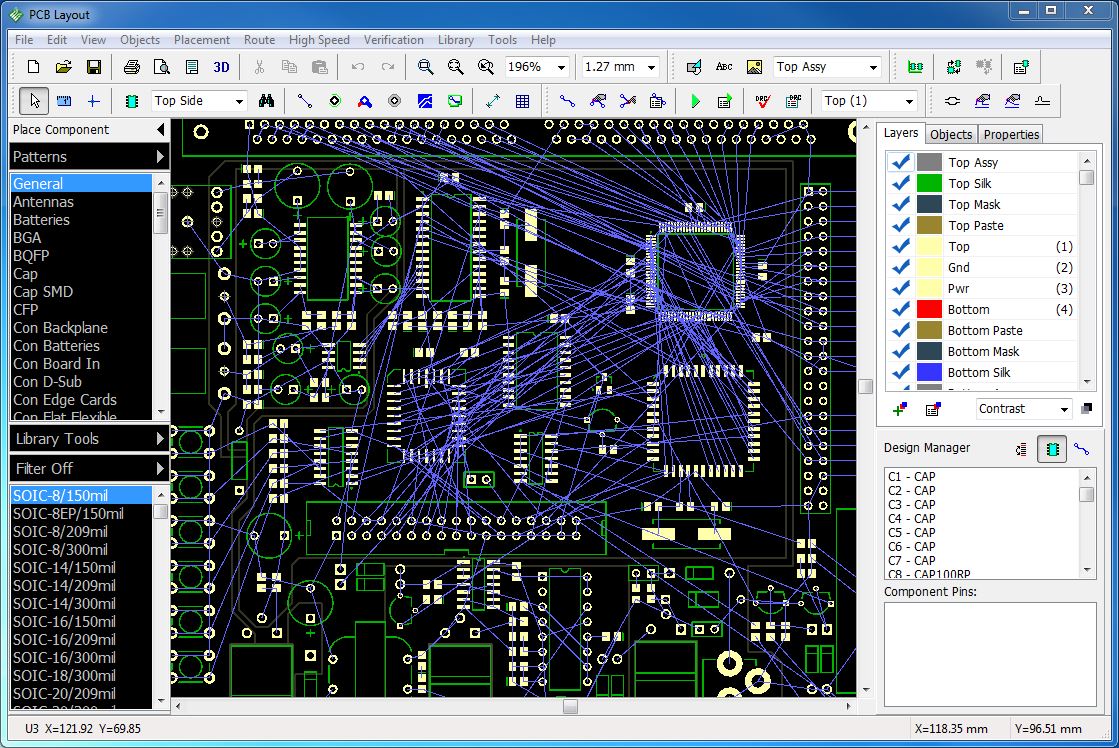 Altium
Altium is one of the best platforms available on the market. It is used by many corporations all around the country including Microsoft to keep up with their demands for high-performance PCBs. If you are looking for a design package that will be able to handle unlimited projects, this is the option for you.
This is also one of the pricier options we have but you will be pleased to know that there is a free version called CircuitMaker. It is ideal for the hobby PCB designer or anyone looking for a free version of Altium which has just as much usability as the full program.
4PCB
If you are looking for an advanced circuit designer similar to Altium, you can find many similarities between it and a designer called 4PCB. In addition to their free circuit designer PCB Artist, they also offer manufacturing and assembly services to help you bring your designs to life. If you are searching for a company which will give you everything you need under one roof, 4PCB may be able to offer you the kind of service you are looking for.
They even have tools online to help you check your Gerber files to make sure that they are error-free. Whatever you need from them, they will provide. They are a great option for anyone who is interested in making advanced PCBs.
Eagle
The final PCB design software we will discuss is Eagle. This is one of the most readily available PCB design software and it stands for Easily Applicable Graphical Layout Editor. It is available for Windows, Mac and Linux computers, making it accessible for anyone who would want to use it and also has a free version.
Its free version is comprehensive enough that most amateurs will find all that they need to create their PCBs. Professionals may wish to opt for the paid version so they can have full access to all the tools.
Which One Should You Pick?
Each of these design software has its own advantages and disadvantages and it really comes down to you to decide what you want from your design software. We love that so many of the top design software offers a free trial. This allows its users to have a look at some of the things the company has to offer before they commit to a proper subscription.
If we did have to choose one of them to recommend, it would have to be Altium. It is the best of the best for a reason and many big corporations all around the world love to use it. Try it, or either of the other two on this list, and dive into the world of advanced circuit design now.