WhatsApp is at the verge of revolution. It has already brought some features like dark mode, checking how many times your message has been forwarded and search images online for authenticity. There has been an update that WhatsApp was about to bring iOS version of the WhatsApp for business. Till date, it was only available for Android. Now new windows for the business owners with iOS devices have opened. You don't need to get a separate Android device for this purpose only.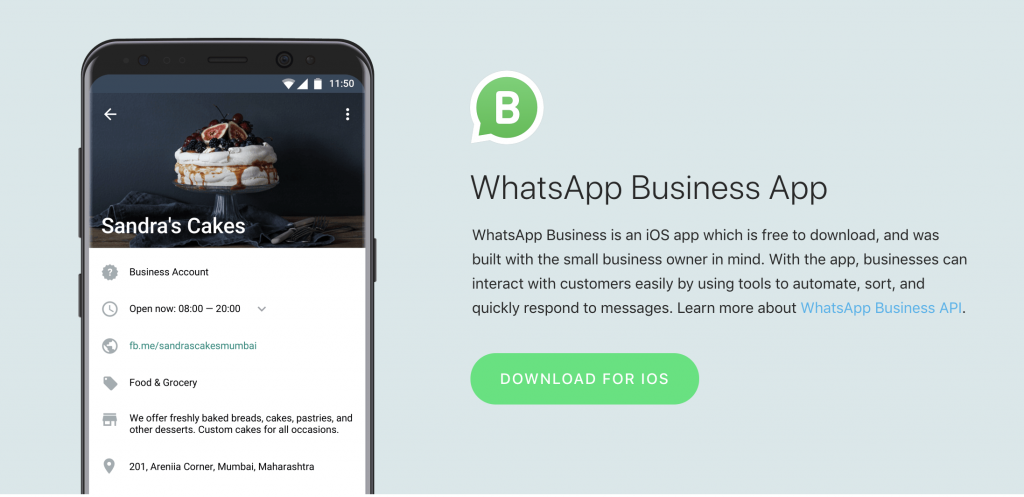 Do you know how this "WhatsApp for business" works? Let me tell you the secret recipe for this service. As a business owner, you can easily sign up for this service with proper documentation. First of all, there's no charge at all but if you start continuously missing to answer queries from the customers then you need to pay as per the standard SMS rate of your region. In order to avoid the charges, you need to be active on WhatsApp especially if you want to opt the WhatsApp for business app for making the process of WhatsApp for business streamlined.
Search "WhatsApp business" on Apple's app store and you will get that at free of cost! Getting it can provide you enormous benefit but you need to spend a substantial time on WhatsApp for replying the queries.